If you're planning a long motorcycle trip this season it's a good idea to research and plan where you are going to stay overnight, for many obvious reasons, prior to heading out on your bike. We compiled a few tips along with some benefits and disadvantages about staying over night in campgrounds and hotels/motels.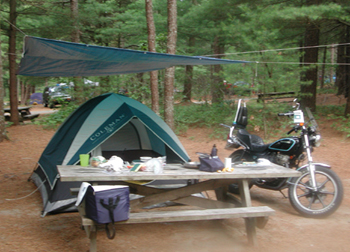 Campgrounds
Pros:
1. Having a motorcycle available gives you a lot more flexibility in traveling in and out of campsites.
2. Camping in campgrounds is usually cheaper than staying in motels and hotels…a lot cheaper.
3. You have the option to stay in a commercial campground or you may just decide to pull off the side of a road in an isolated area and pitch a tent.
4. They have motorcycle specific campgrounds and resorts where there will be only other bikes.
Cons:
1. Some campgrounds are not motorcycle accessible and may be tough to get to on a bike. It is important to do your research prior before you plan on stopping or staying at a particular campground.
2. Depending on what campground you stay in and around what time of year, some campgrounds can be packed with people. This can be either a good thing or bad, depending on what you prefer.
Tip: Camping while traveling on a motorcycle can be a little trickier than while you are in a car but if you pack the right gear such as a tank bag or saddlebags and prepare before leaving, you should not have any issues. Also, make sure you plan on stopping earlier than normal, due to many campgrounds filling up around dinner time. You also don't want to try and set up camp at night.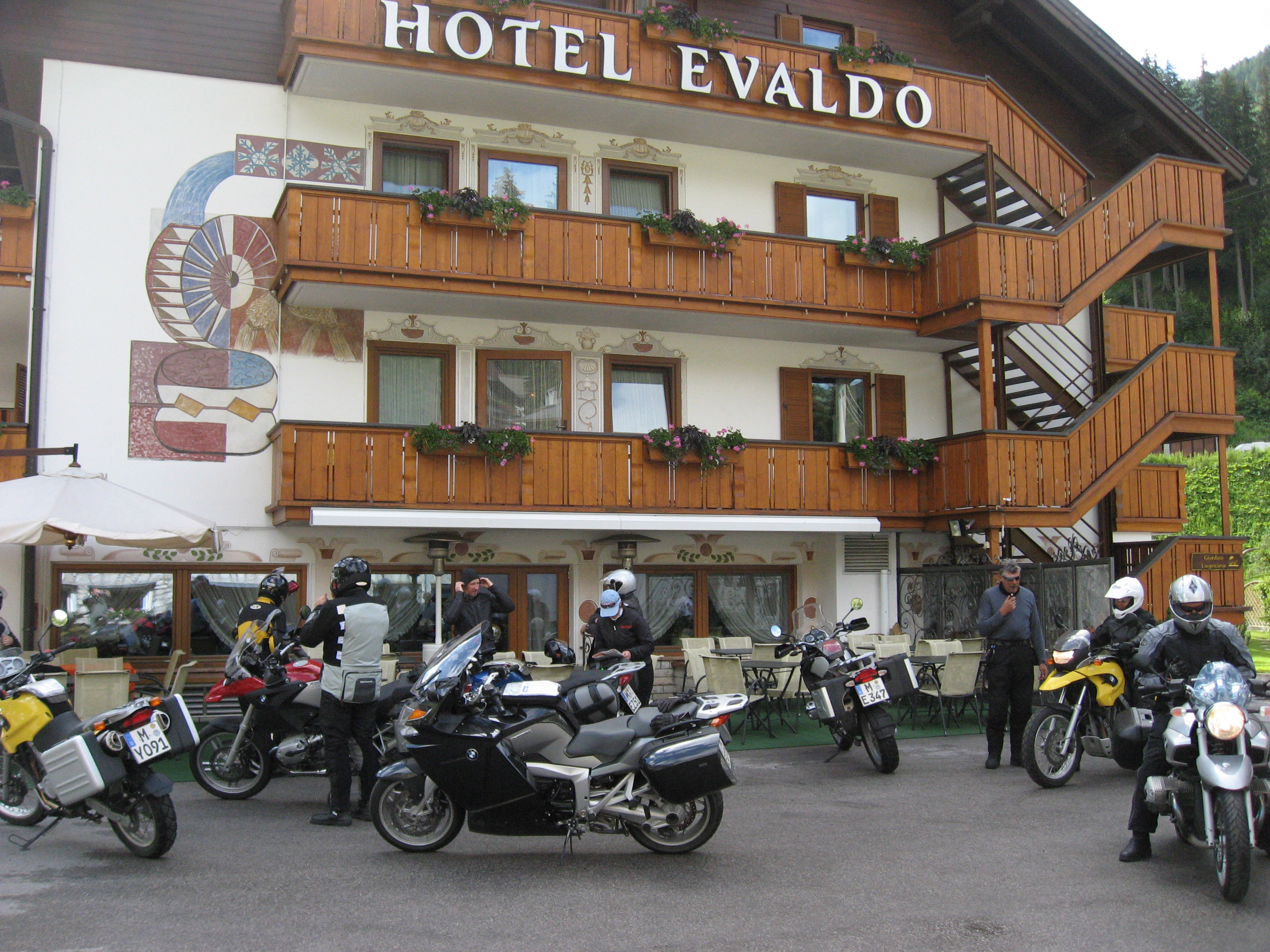 Hotel/Motel
Pros:
1. Some hotels and motels have larger family units that will accommodate four, five or even six people. This will reduce the expense compared to getting two or three rooms.
2. Convenience. When staying in a hotel or motel you can concentrate on your ride and not have to worry about bad weather or packing up any wet gear the next morning. To some people who just want to hop on their bike and go, this is a huge advantage.
Cons:
1. Some hotel/motels are not motorcycle friendly or even motorcycle accessible.
2. If you are not traveling with a big group and you plan on touring for a few days, staying in a hotel/motel can get pretty expensive.
Tip: When you call to make your reservations inform the host that you are a motorcyclist, this way there will not be any surprises, such as a gravel parking lot or an unhappy host, upon arrival.  Also, ask if you can park your motorcycle outside your door if necessary so you do not have to drag in your stuff strapped to your luggage rack.
When deciding where to stay on a motorcycle trip, it all comes down to where you're most comfortable and what type of motorcycle adventure you're seeking. Maybe you're more the camping type, or maybe you prefer hotels. Or, if you're lucky, maybe you can stay with a friend/s on your trip.
Drop us a line and tell us your experiences and where you prefer staying on a motorcycle trip!