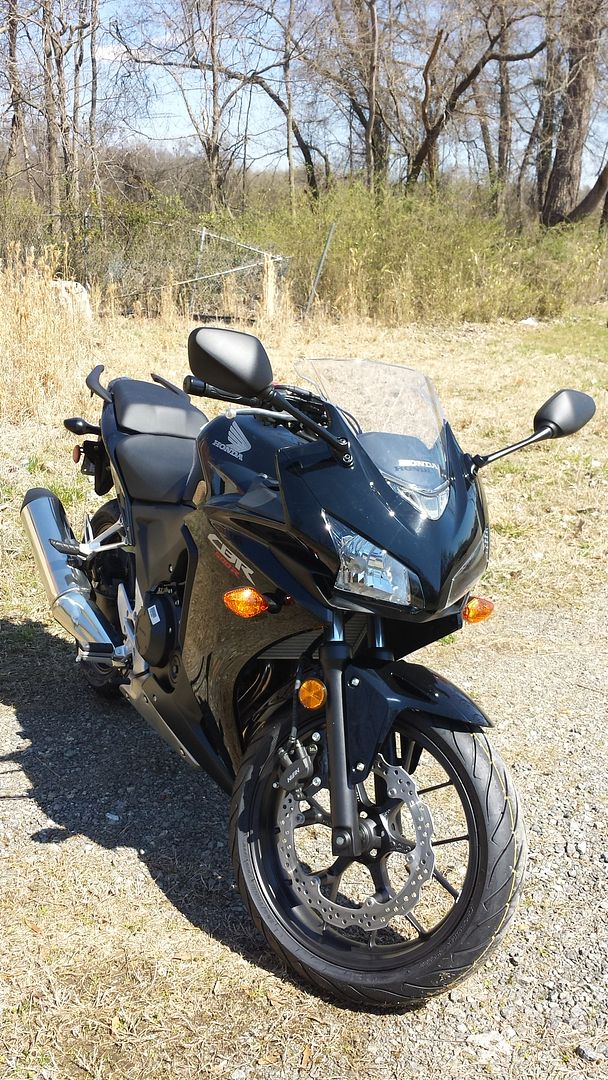 The Honda CBR 500R fills a nice little niche in the street bike market.  The CBR250 has been out for several years now and is a fantastic, lightweight little motorcycle, and the CBR600RR is a venerable supersport that has been around for decades.  The CBR500R slides very neatly in between those two models.  Many new riders consider purchasing the CBR250 – which is a fantastic bike to learn on, and very fun on a tight, twisty road – but maybe a bit underpowered to some, especially for any highway duty.
While a 600 supersport obviously has plenty of power available, it is a dedicated sport machine designed for high performance riding.  No compromises are made for creature comforts – a 600RR is built for speed and handling.  Those looking for a more comfortable, but lighter weight motorcycle were often left without many options.  The CBR500R, and several other new Hondas using the same engine platform, promise to change that.  While the CBR500R has the bodywork and look of a dedicated sportbike, the seating position is much more neutral.  The bars are above the top triple clamp, and the footpegs allow your feet to rest comfortably directly beneath the seat with plenty of legroom.  The seat is much more plush and comfortable than the standard issue plank of plywood usually found on most sportbikes, which makes long days in the saddle or regular commuting much more enjoyable on the CBR 500.  Passenger grab rails make tying down a tailbag or other luggage convenient, as well as providing a good handhold for the occasional passenger.
So how's the power?  The 471cc parallel twin makes a good amount of low end and midrange power, perfect for in town riding.  Clutch pull is very light, making congestion and stop and go riding very easy to deal with (but still not fun).  Power doesn't build much through the rpm range, more of just a smooth delivery of power until you abruptly run into the 8,500rpm redline, which feels like it comes a bit too quickly, and would take some getting used to.  Shift through the gears though, and you'll find yourself up to highway speeds in no time, with the engine smoothly spinning in 6th, the CBR500 is very comfortable at highway speeds.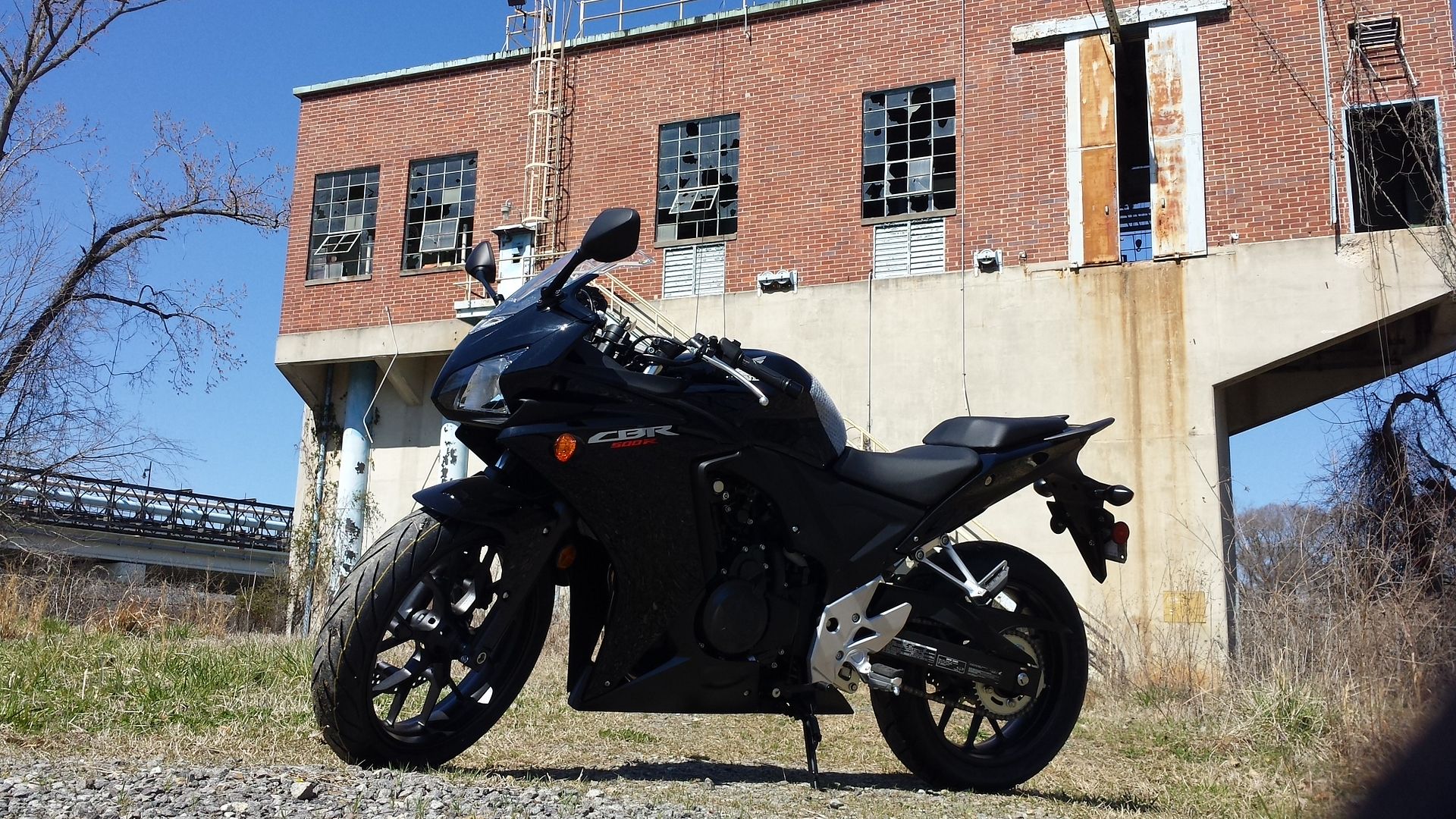 Sure, the engine is a bit more wound out than a big 1200 would be, but in true Honda style, it is smooth and quiet, no drama here.  The gas mileage on the CBR500 is fantastic as well, easily returning over 60 mpg – a big plus if you plan on doing some commuting on it.  The CBR500R should be similarly easy on the wallet when it comes to maintenance, too.  I doubt this bike will burn through tires too quickly, nor chains and sprocket sets.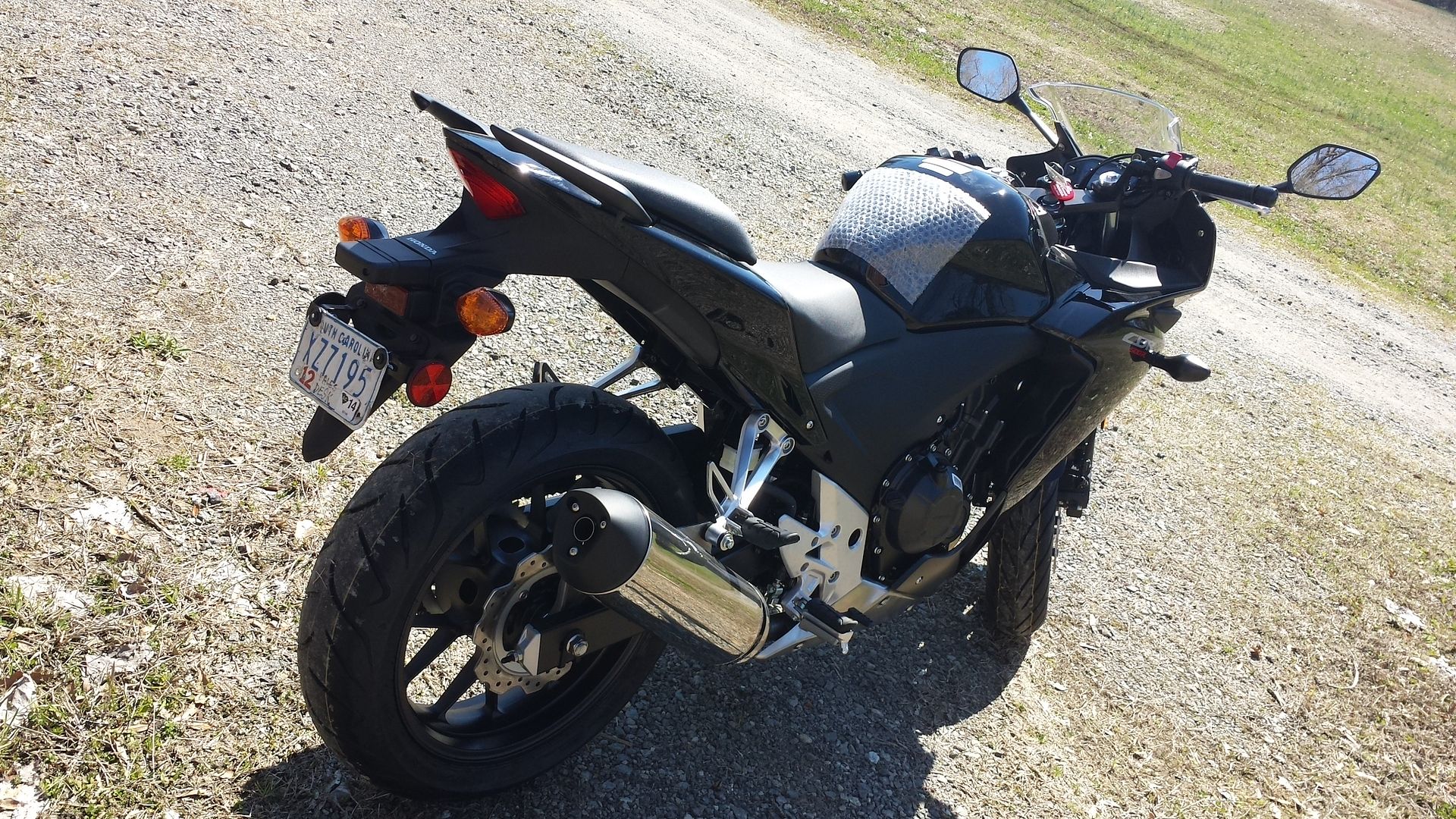 As far as handling goes, this bike weighs in at 425lbs, which is 68lbs heavier than the CBR250, and actually 15lbs heavier than the CBR600RR. Still, compared to many other bikes, it feels relatively light, and the 160 rear tire size makes turn in effortless and predictable.  It doesn't flick over like the 250 or 600 do, but is still light and comfortable.  The suspension is definitely on the softer side, soaking up bumps which makes for a very comfortable ride, but if you have any real sporting aspirations you'd need to address that (or go for the 250 or the 600 which are probably better platforms for high performance riding).  Overall the CBR500R is just a practical bike to own and ride.  Great gas mileage, comfortable, and reliable (it's a Honda!).  Great for someone who just wants no fuss and and easy bike to live with.  Make sure you use the button below to subscribe to our YouTube channel!