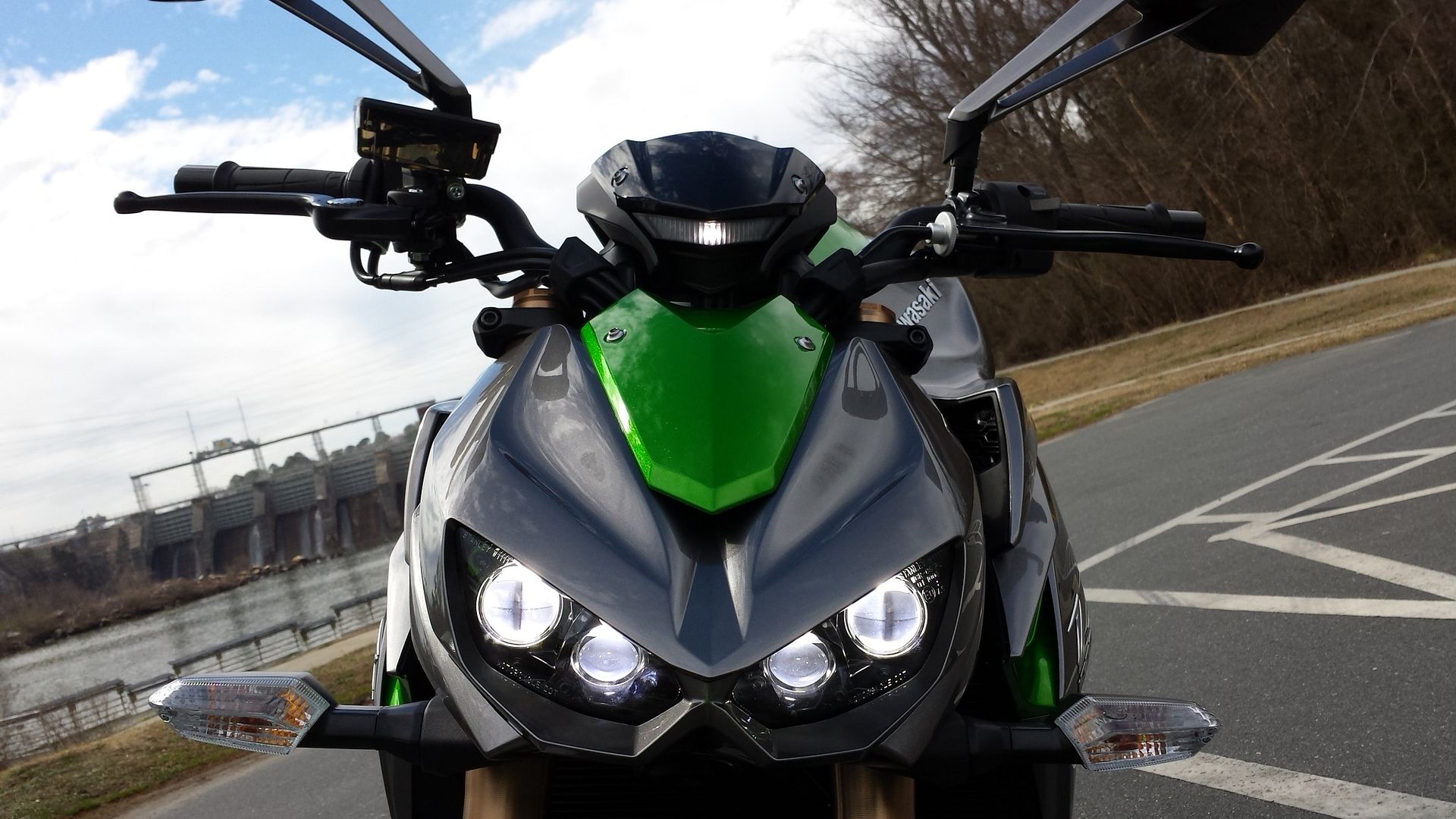 What. A. Beast.  The 2014 Kawasaki Z1000 is one incredible bike.  Having owned a ZRX1100 for years, I was excited to throw my leg over the new Z1000 to see how it compared.  I had ridden the first gen Z1000, so I had a rough idea of what to expect, but I was honestly blown away by the new Z.  It exceeded my expectations in almost every way – even in the looks department.  Like many, when I first saw pictures of this bike I thought the headlight and styling were really strange.  I think you should enjoy looking at your motorcycle, and I almost wrote this bike off on looks alone – but boy am I glad I didn't.  In person the headlight assembly looks much better.  It will take a little getting used to, but I think many people will come around.
So what were my impressions after riding it?  You'll have to watch the video below to get the full story, but in a nutshell, this bike is extremely impressive.  Significantly more power than I was expecting, combined with an intake howl that really makes the bike feel alive.  The handling is crisp and precise – total sportbike.  Excellent brakes, flickable, did I mention the power?  This bike has no problem at all getting the front end up, in fact it comes up very quickly.  No traction control, so you'll want to really keep your right wrist in check.
Comfort wise, this is just such a great category of bike.  The seating position is great, putting virtually no pressure on your wrists.  My knees tucked into the tank very comfortably, and the footpegs gave me enough leg room without sacrificing too much ground clearance.   The one gripe I have is the hard seat – this definitely isn't a sport touring seat.  You'll have to either man up or open up your wallet if you want some longer distance comfort.
I leave it at this.  If you want a bike that is raw, pure motorcycle bliss, the Z1000 should be at the top of your list.  Comfort for longer rides, handling for the corners, and power for your inner hooligan.  This bike is the real deal.  Thanks for riding along with me, and make sure you subscribe to our channel and share it with your riding buddies.  Till next week!