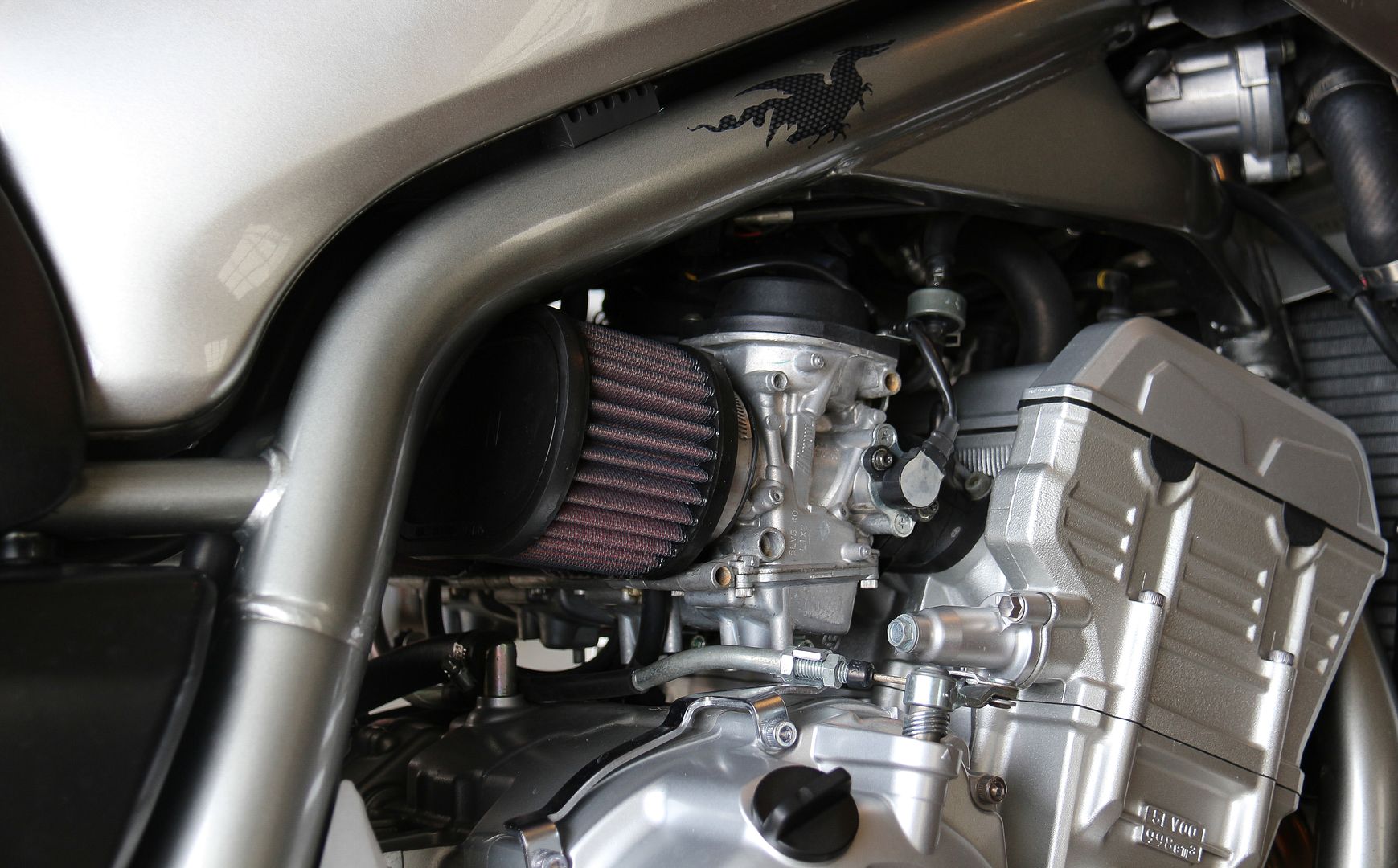 With spring approaching its time to start thinking about getting that annual motorcycle maintenance done and maybe even a few farkles and upgrades. For some of us, we never really winterize our motorcycle because we ride year round, but the winter is definitely the time to work on your bike so you don't miss the good days of spring riding coming up. Here's a list of some things to go over.
Coolant – You can use a hydrometer to check your coolant and make sure it is still good or you can just drain it and replace it. Any coolant that is compatible with aluminum engines will be fine. If you plan to do some track days you may want to go ahead and put something like Engine Ice in now. Many tracks require plain water or a coolant that is not glycol based in case of a spill. Engine Ice is one coolant available that will work well on the street and track. If you are switching coolant types I would suggest flushing your radiator before putting a different type of coolant in. You can make a 50/50 mix of water and white vinegar to use as a flush and then run plain water through to rinse it out. After the rinse you will be ready to put your new coolant in.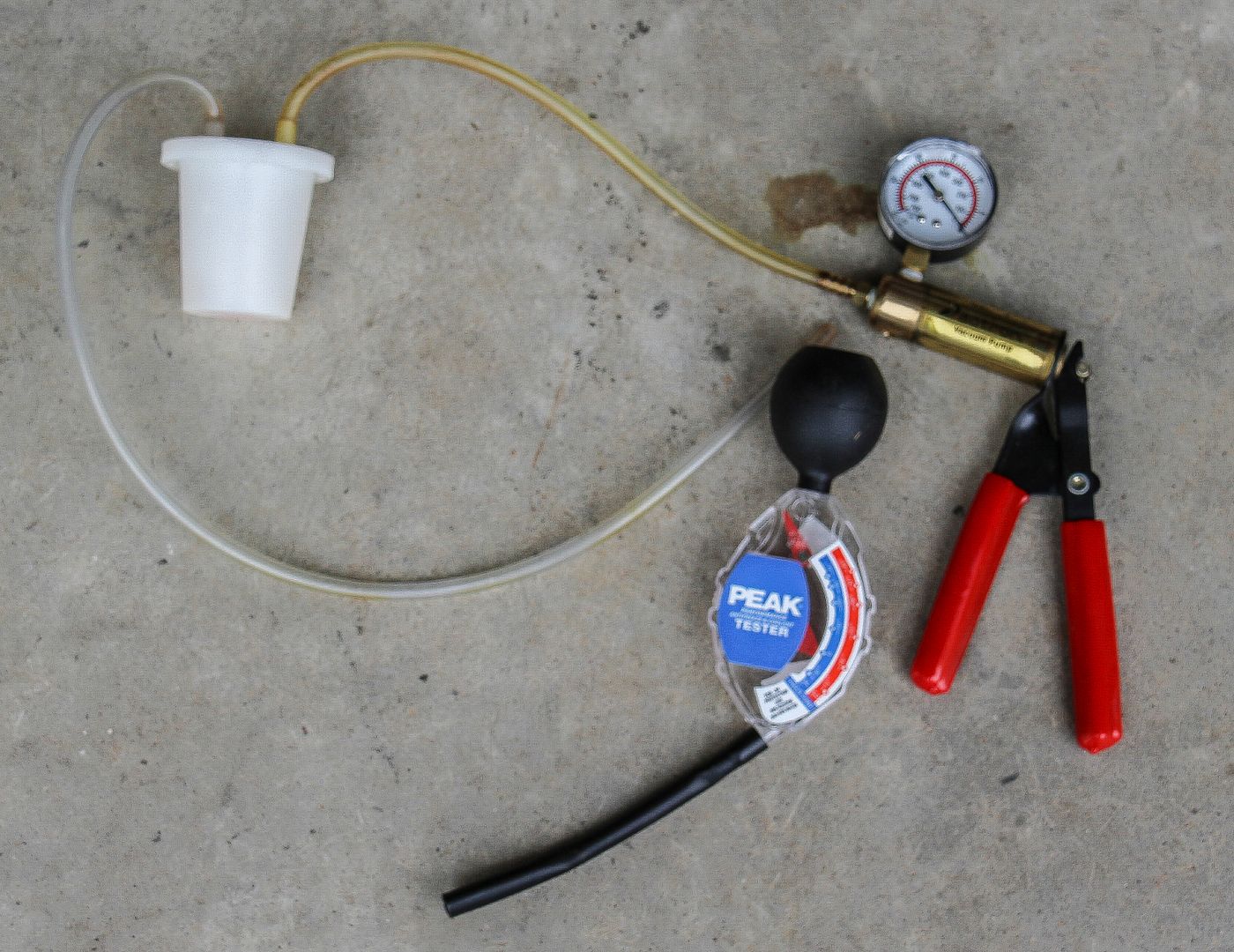 Brake Fluid – Make sure you have the proper amount of brake fluid in both front and rear braking systems. Brake fluid absorbs moisture over time. It is also broken down by heat and sunlight. If your brake fluid looks dark and dirty, it's time to replace it. You can take your brake bleeder and remove the old fluid from the reservoir. Wipe it out with a rag and then add new fluid in the reservoir. Next, connect your brake bleeder to the bleed screw on the calipers and start pulling the old fluid out until you see the new clear fluid coming out of the bleed screw. Repeat this procedure for each caliper. Make sure you add fluid to the reservoir as you go so no air is pulled into the lines. Make sure you refer to your owner's manual to find what type of fluid to use.
Brake Pads – Make sure your brake pads look good and still have plenty of wear. One of the most expensive things you can forget on your bike is brake pads. If you let them go too far you can ruin your brake rotors.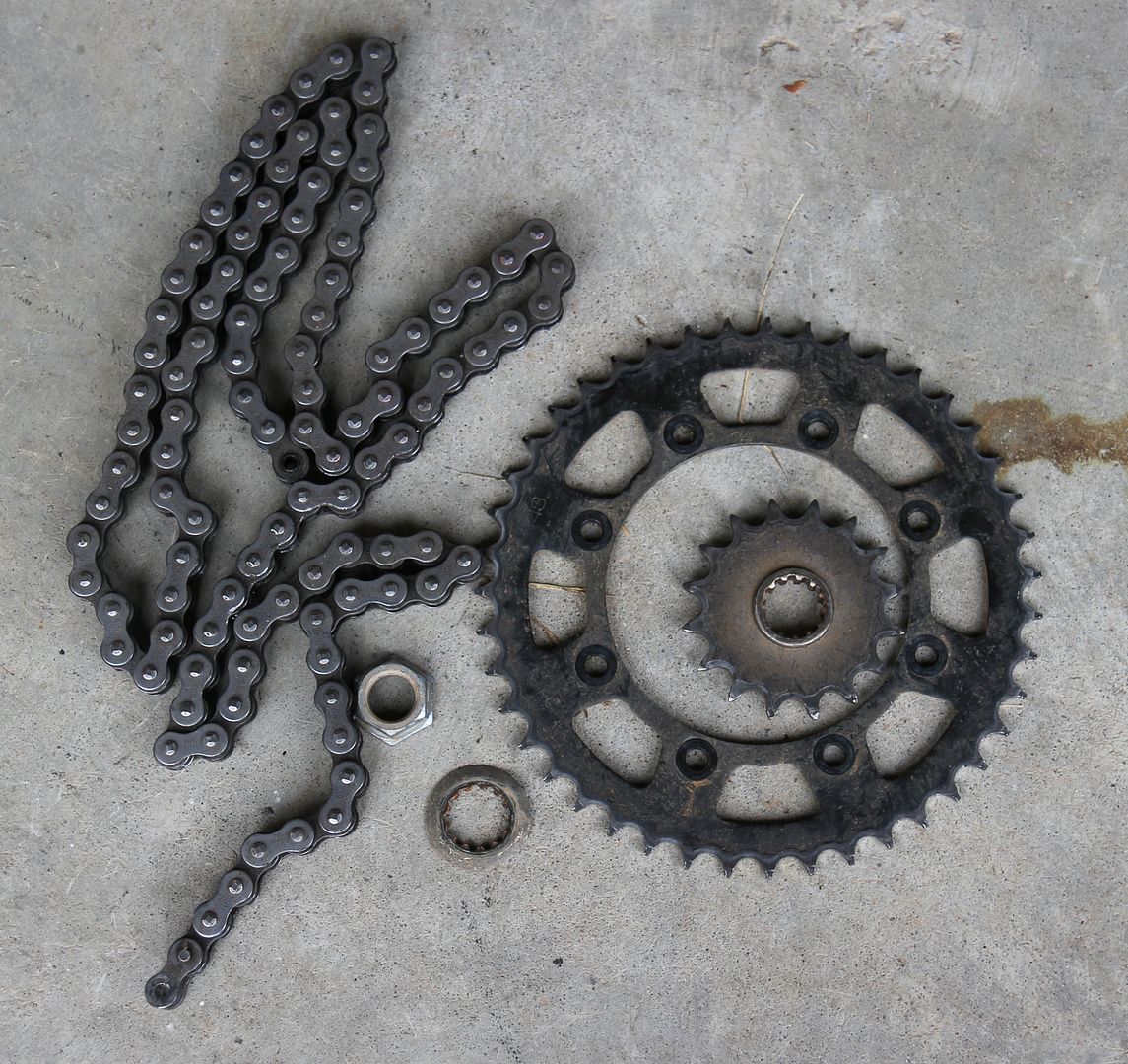 Oil Change – While you are working on your bike it's a good time to do an oil change and replace your oil filter.
Air Filter – Check your air filter and make sure it is clean. If you are running an OEM paper filter just replace it. If you have a performance motorcycle air filter such as a K&N or Uni filter it's a good time to clean and oil it.
Chain and Sprockets – Check your sprockets and make sure they are not developing hooked teeth and the teeth are not getting really thin. If you have to adjust your chain tension often that is a sign that your chain is just about worn out. It is best to replace your chain and sprockets together to increase the service life.
Cables – Check your clutch, brake, and throttle cables to make sure they are adjusted properly and lube them with a quality motorcycle cable lube to keep them moving freely.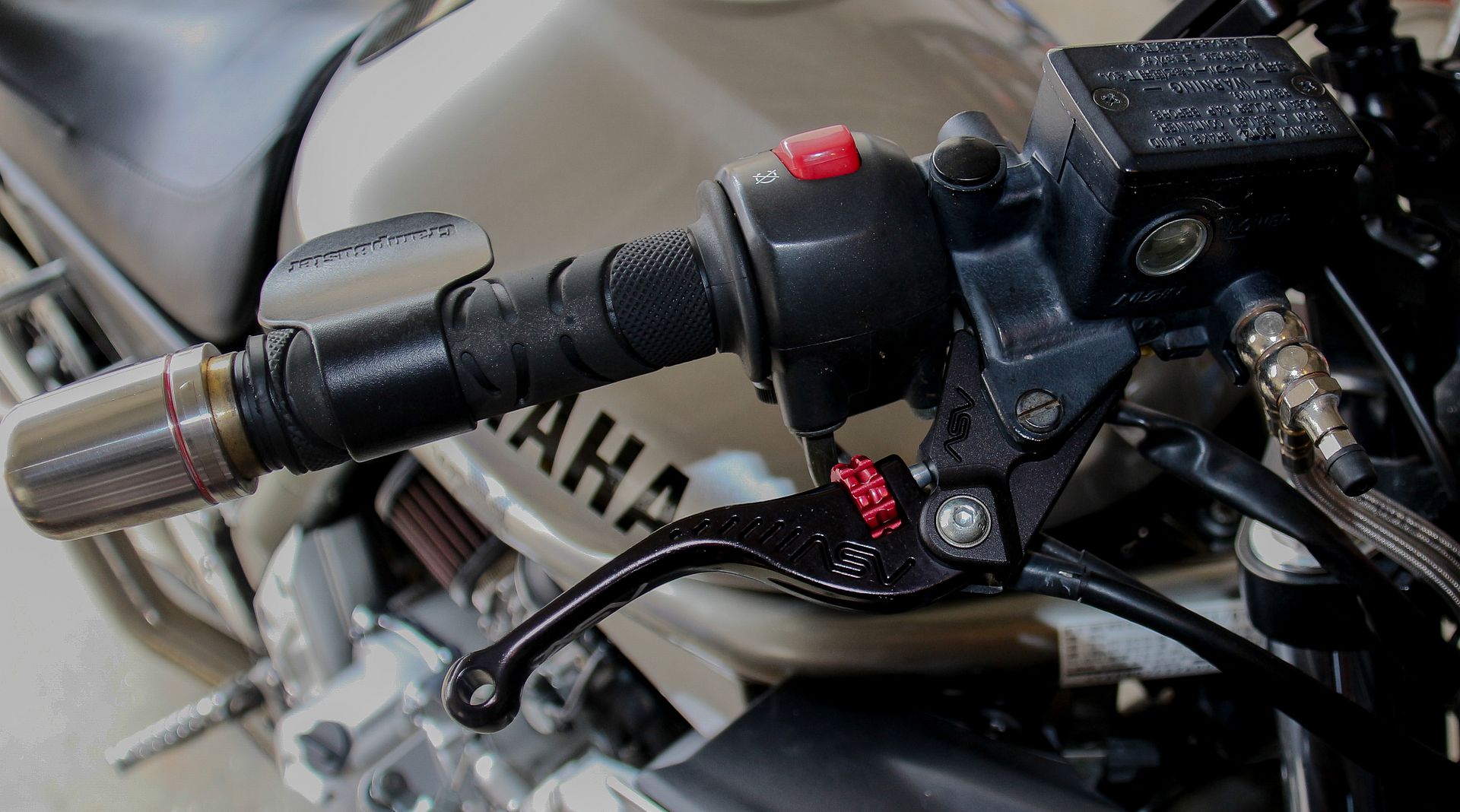 Bulbs – Make sure you don't have any bulbs burned out. We need all the help we can get on the street and a burned out bulb does not help other drivers see us.
Battery – How many times have you gone out to ride after cold weather only to find out your motorcycle battery is dead? Go ahead and get it charged up and test it. If it needs to be replaced get it done before you miss a ride on one of the first warm days we get.
Motorcycle Tires – Make sure your tread is looking good and your tires haven't developed flat spots over the winter while sitting. If you need to get new tires installed at a shop it's best to get it done early. Most shops get backed up when spring hits.
Valve Adjustment – Keep your bike performing at its best and make sure you get your valve adjustments done. This job can take some time so get it done while the weather is cold.
Suspension – One of the most overlooked maintenance items is suspension. With a bit of mechanical ability the forks are pretty easy to service by following a manual. Rear shocks often take more specialized tools so you may have to send them off to have them serviced. Fresh suspension makes a big difference in the handling.
Clean and Polish – After doing all your maintenance, chances are you have some greasy fingerprints on your plastics and chrome. Give your bike a good detailing. It will give you a good opportunity to go over your whole bike. Make sure all your bolts are tight and everything is in good working order.
Motorcycle Gear – Last, but not least is your riding gear. After a riding season our riding gear can get filthy. Now would be a good time to clean and condition your leather and wash your helmet liner. That way you have nice clean riding gear to start the new season.
Owning a motorcycle and keeping it in good working order definitely takes some work, but when spring rolls around and that sun starts to warm things up you will be ready hit the road with a smile on your face!
I want to hear from you. What tips do you have for yearly maintenance? What did I forget?