No matter what the time of year, we are riders are always under threat of the wet stuff.  That's right, rain.  We all know how accurate the local forecast usually is – sometimes I think they are trying to keep it as ambiguous as possible: It will be partly cloudy with some sun and possibly some rain which might cool things off or it will be very warm.  Gee, thanks for the clarification!  With the right gear though, you can be prepared for just about anything.  In this video we compare six different styles of waterproof gloves, which will hopefully help you narrow down your choices to get you in the right pair – keeping you warm, dry and comfortable no matter what mother nature throws your way.
A much more accurate tool for predicting just how wet you are about to get is the radar.  Unfortunately, by the time it looks like this, it's already too late.
So… what do we do?  We have to be prepared!  The right gear really can make all the difference.  Waterproof motorcycle gloves come in several styles, although just about all of them are geared towards colder weather.  And we think that generally makes sense.  I know I've been on rides where it's over 100 degrees and I WISH it would rain.  Sometimes though, you want to keep dry no matter what the temp, and that's where our first type of glove: waterproof mesh gloves, come into play.
In the video above, we took a look at the Tourmaster Dri-Mesh gloves, which feature a perforated leather palm, mesh backing, and thin liner to keep you comfortably dry in warmer weather.  These gloves are perfect for bringing along with you when you are faced with this kind of summer thunderstorm: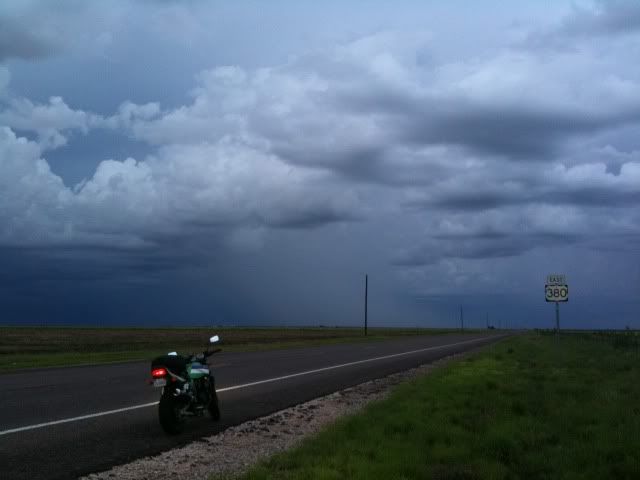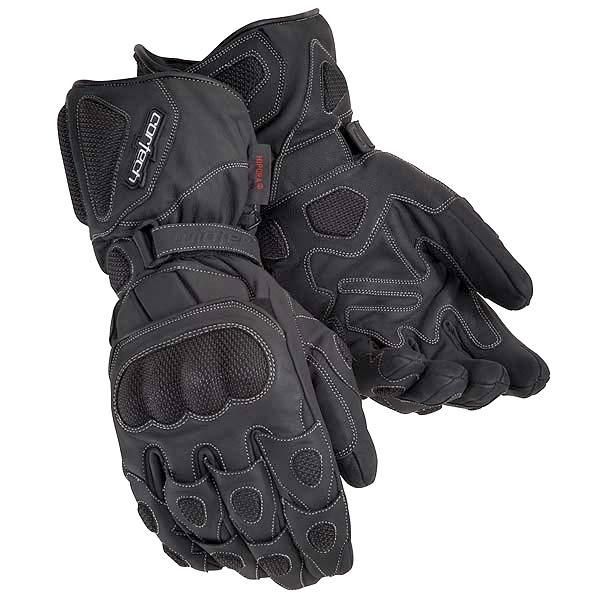 Now, if you are faced with wet weather in cool or cold conditions, this is where your options really open up.  In the video we covered everything from the all textile Joe Rocket Sub-Zero gloves, which are a full gauntlet glove that sells for under $35, to the Tourmaster Winter Elite 2 which is about as insulated as you can get.  If you are looking for something in between, the Cortech Scarab Gloves (show left) are a great option that gives you the look and feel of a sport glove, with a hipora waterproof liner and thinsulate insulation for warmth.
So whether you are looking for gloves to keep you protected from insanely cold temps, or just want to stay dry through those random summer thunderstorms, we've got you covered here at Competition Accessories.  You can check out our full selection of Motorcycle Gloves, and don't forget – when you shop with us you can earn up to 5% Comp-A Cash back, we have great free shipping deals, an easy exchange program, and no restocking fees.  If you have any questions about any of these gloves or anything else you have found online – just give us a call, we are here to help!
Obviously 6 gloves is barely scratching the surface of the options you have when it comes to waterproof gloves.  The list below contains some of our other favorites – check them out!
Klim Caldera Gloves
Icon Citadel Gloves
Alpinestars Polar Gore-Tex Gloves
Firstgear TPG Excursion Gloves
Sliders Cold Pro Gloves
Sliders Coastal Gloves