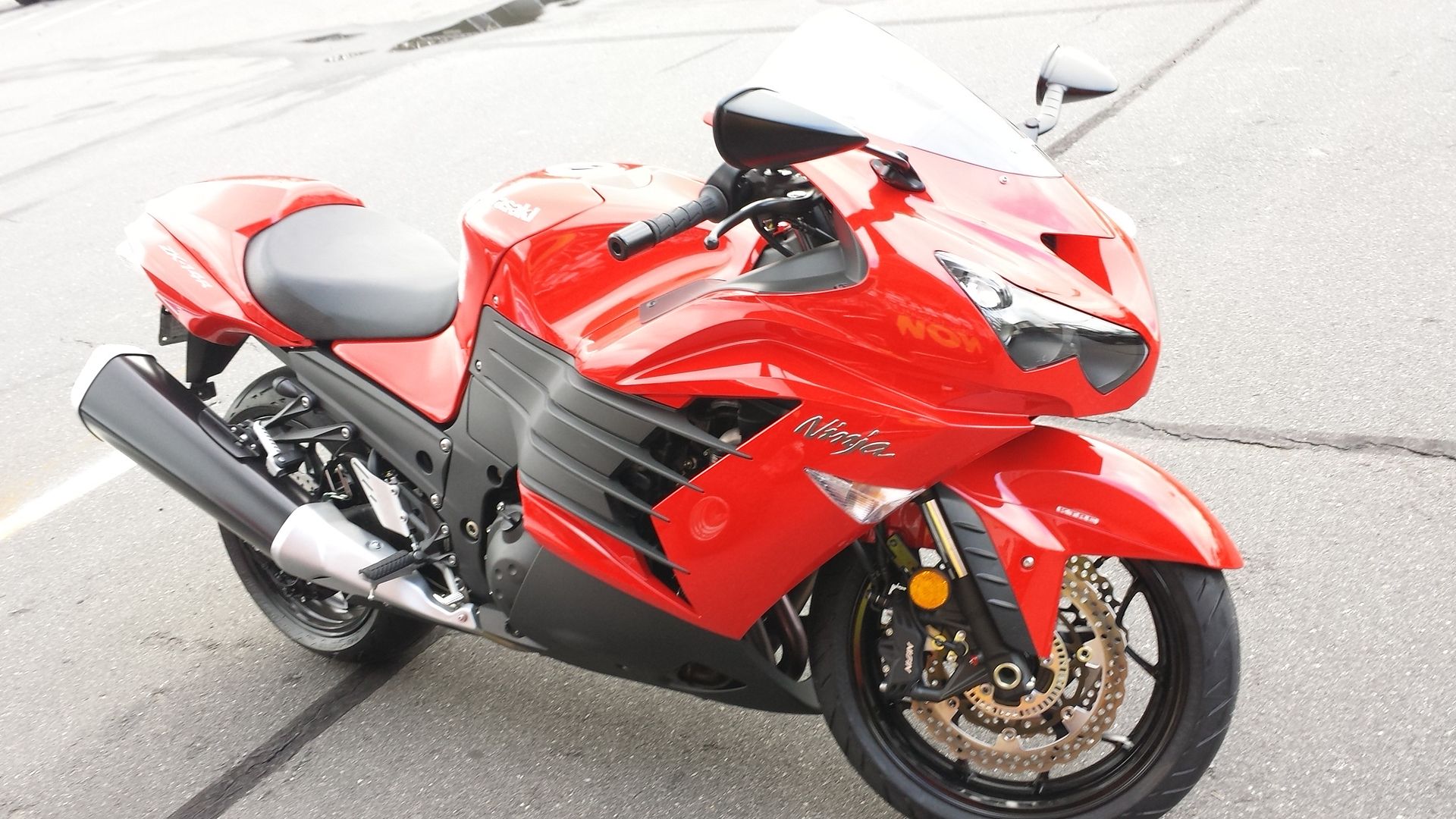 This week, we take a ride on the mind bending 2013 Kawasaki ZX-14r. In 2012, the ZX-14 underwent some major changes from the previous model, mainly in the horsepower department. For 2012 the ZX-14 received an 89cc bump in displacement, leaving you with a whopping 1,442cc's of pure power on tap.  While 192 rear wheel horsepower is certainly nothing to sneeze at, the ZX-14r delivers it in such a way that is almost deceptive in nature.  While some bikes deliver power in a very abrupt manner, trying to buck you off, the ZX-14r is much more subtle in it's approach to 200mph.  Twist the throttle on the ZX-14r, and you are rewarded with absolutely jet-like acceleration.  It smoothly (and very quickly) rockets your forward–and it doesn't slow down!  Most bikes reach a certain point where they start loosing steam and acceleration slows as they crawl towards their top speed.  The ZX-14r seems to continue charging forward WELL into triple digit speeds.  Top speed is electronically limited to 186mph, and those who have taken it there say it runs smack into the limiter, with plenty left to give if you would just unleash it.
Think about that for a second…  186mph.  That is covering a football field every 1.1 seconds.  Things happen VERY quick at those speeds, and for that reason–owning this motorcycle should be taken very seriously.  There is so much riding on that right wrist, much more than usual.  The ZX-14 honestly feels just as fast going from 50-100 as it does going 100-150, you can reach ludicrous speed in the blink of an eye.  Thankfully, the brakes are fantastic as well.  Radial mounted 4 piston Nissin calipers are mated to 310mm petal discs.  My test bike was equipped with ABS  as well, which is optional.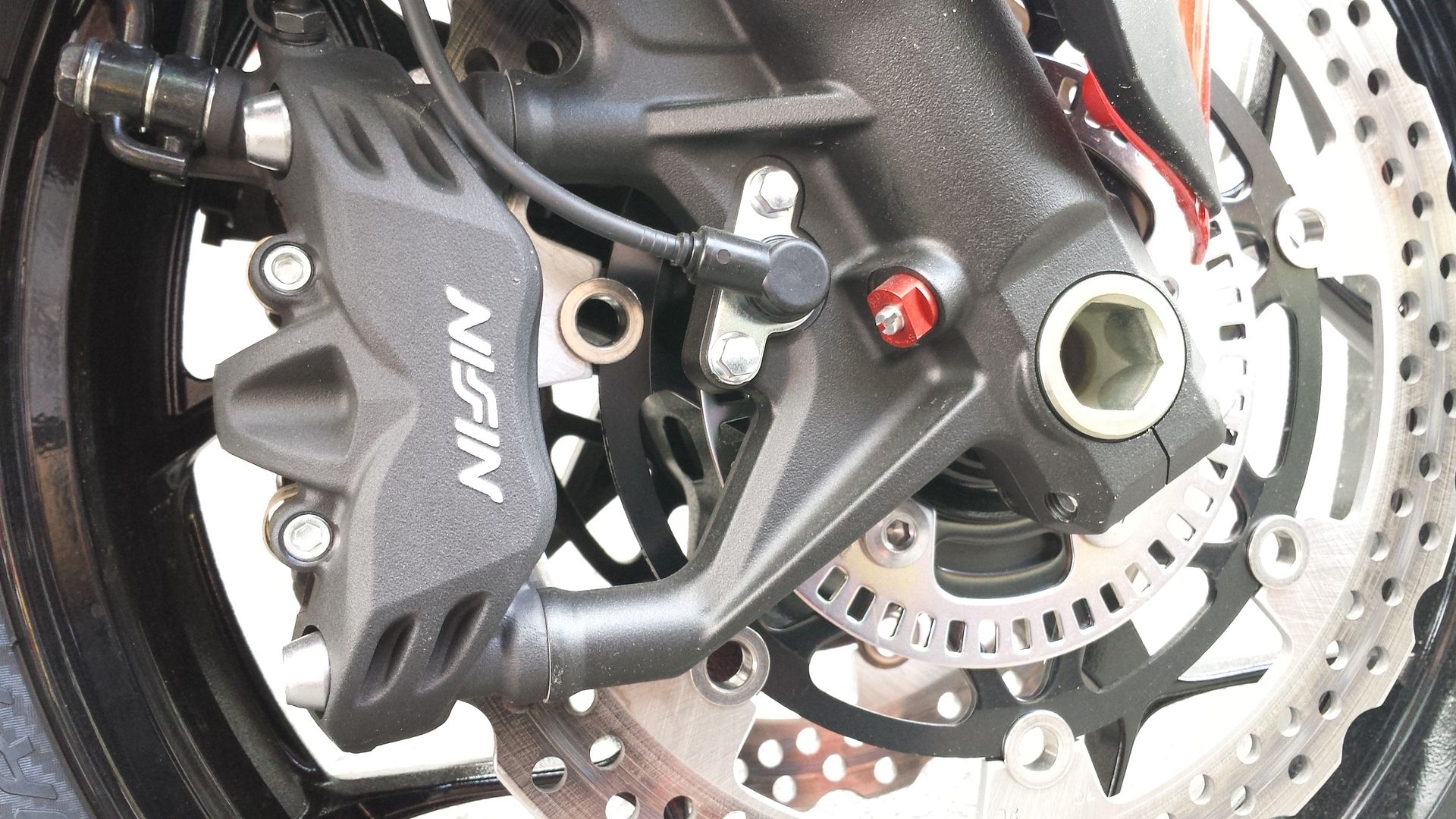 The instrument panel of the ZX-14r is one of the most pleasing out there, to my eye.  Speed and rpms are presented on two large analog dials, which are very quick and easy to read.  In the center is an LCD readout that can be cycled through several modes such as current and average mpg, range, air temp, and even battery voltage.  Other information remains on the display at all times, such as engine temp, a gear indicator, fuel level, and a clock.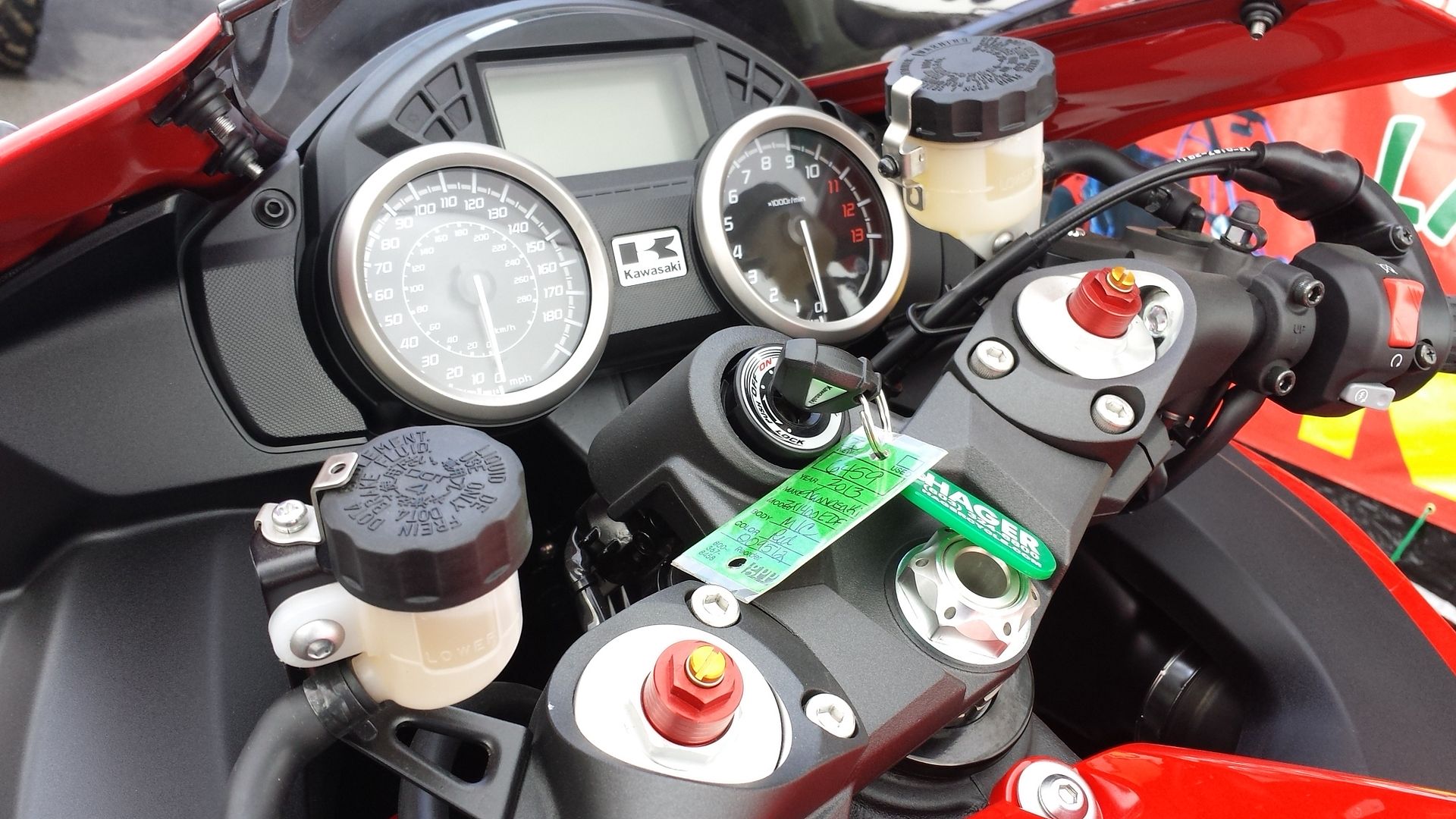 At the bottom of the LCD screen are your power and traction control settings, which are easy to set on the fly using the toggle switch by the left hand grip.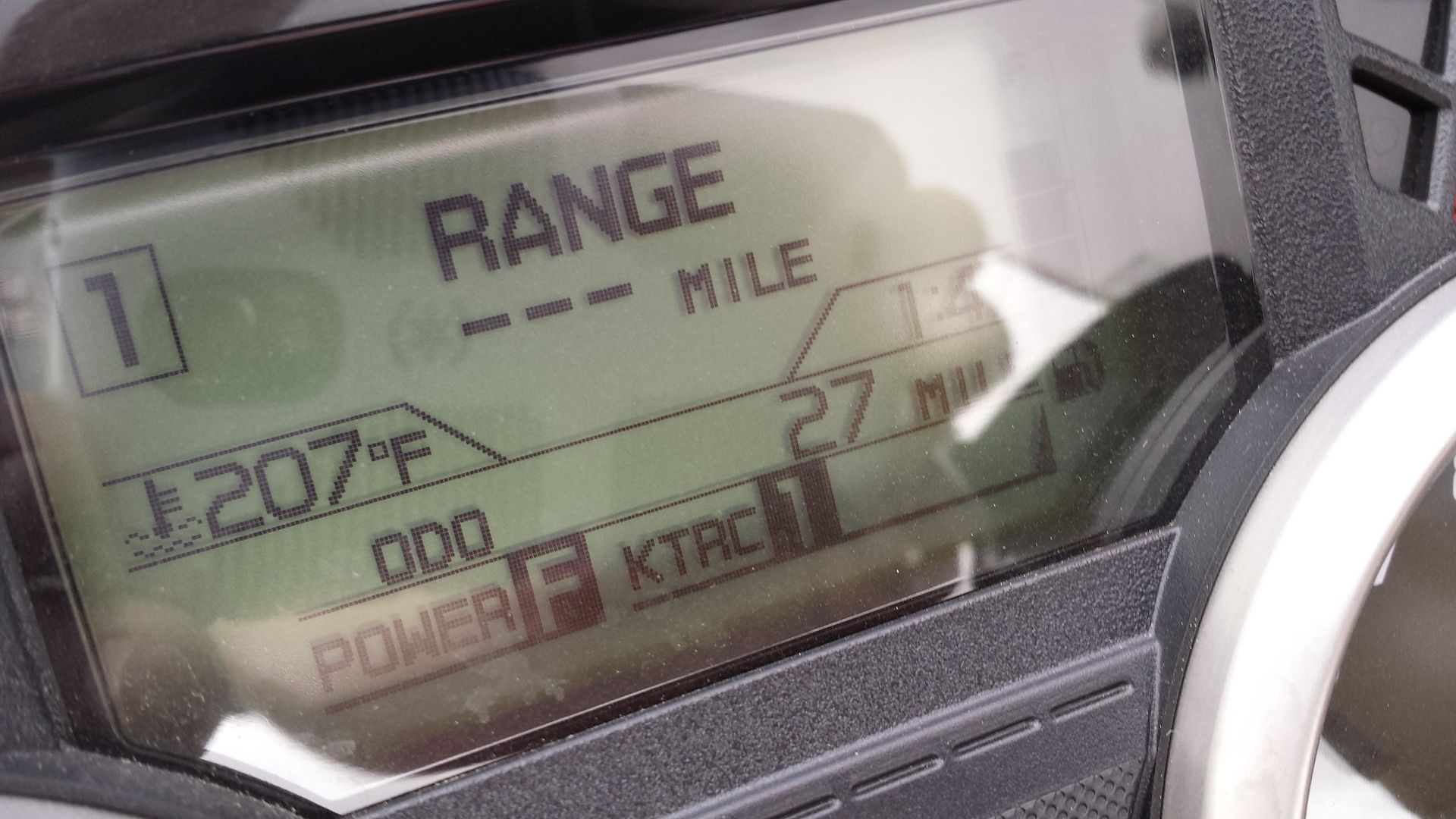 While the ZX-14r is one incredible machine to ride, providing an intense rush of speed like no other, it is actually also very well behaved at lower rpm's.  Keep it in a higher gear and it is very easy to ride it around with no drama.  Allow the tach needle to sweep up towards 4k rpm though, and you better be pointed exactly where you want to end up.  At 584lbs wet, the Kawasaki ZX-14r is no lightweight sportbike.  This is especially evident when you get into tighter corners.  The bike takes a bit more effort to pitch into the turns, and with 192 horsepower on tap, it certainly pays to be careful–even with traction control.  The heft of the ZX-14r does give it a very stable feeling though, with no sense of being blown around on the freeway.  Even mid-corner bumps are absorbed with ease, thanks to the 3-way adjustable front and rear suspension.  The bike just feels rock solid at speed, which is part of what makes it so dangerous.  You honestly can barely perceive the difference of going 60mph or 100mph.  It just remains smooth and planted, while the fairing and windshield keep the tell-tale windblast from alerting you to your speed.
Overall the ZX-14r simply left me impressed.  What a great machine.  Powerful, planted, and quite comfortable by sportbike standards.  I could definitely see adding one of these to my personal stable.  Sure it might be a bit more of a handful in the mountains, but the amount of ground one could cover on a bike like this, with good handling and plenty of power, it's just a bike you want to ride all day long.
Gear worn for this ride test: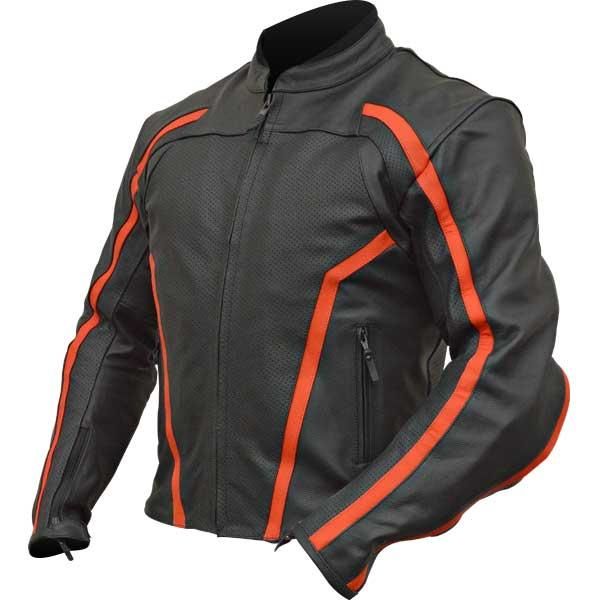 AeroMoto Sport Air Leather Jacket