Video not displaying properly?  Click here to watch: http://youtu.be/Qwgp7QrN9mU
For this weekly ride – we hopped on the dual sports to go enjoy some trails.  There was an old bridge, abandoned sections of road, and an abandoned railroad to explore as well.
Gassing up before hitting the trails: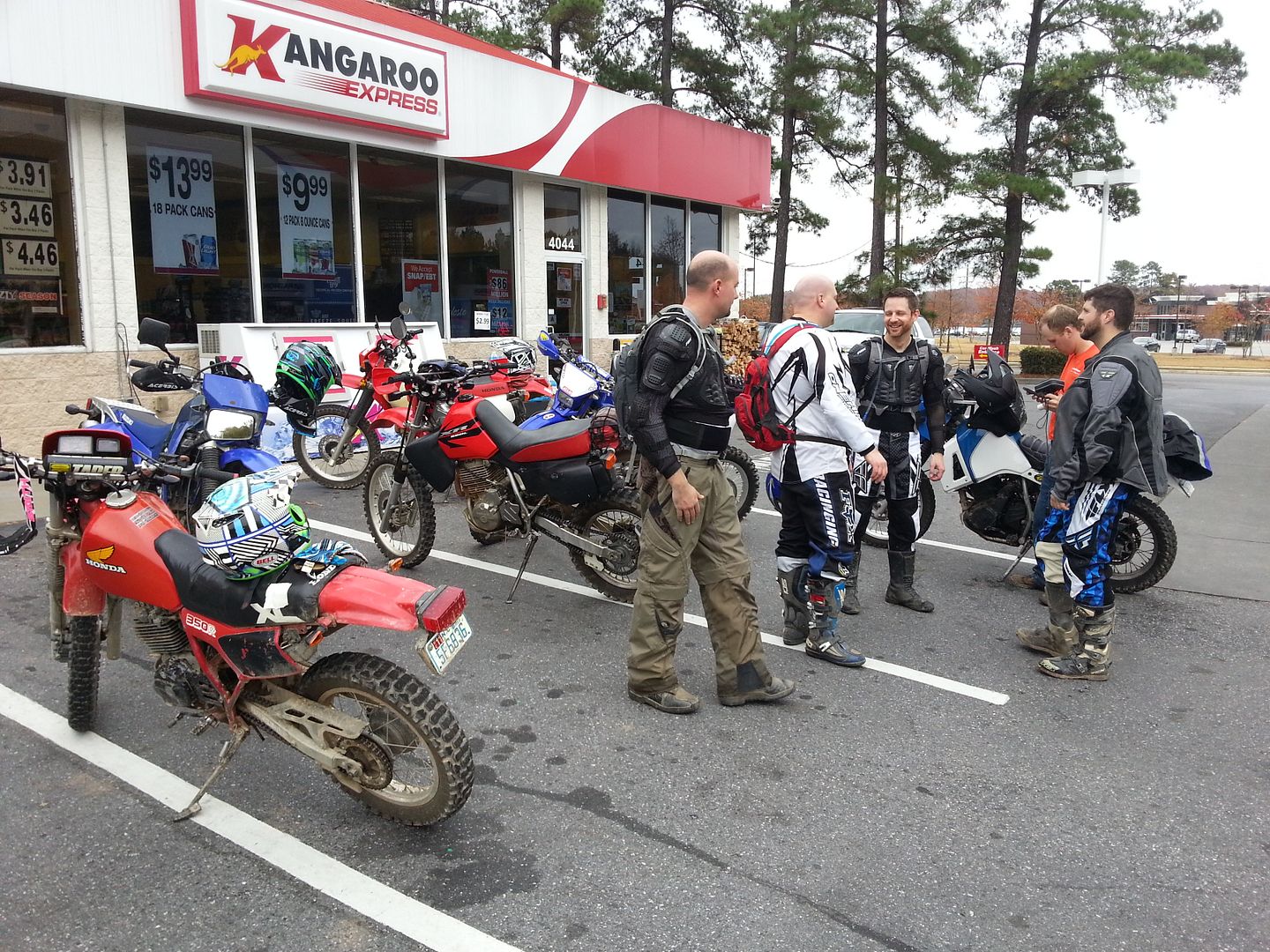 This old bridge is one of our favorite spots. It's an abandonded section of the Charlotte Highway. Check out the broken supports on the right! Dan was a little nervous leaving his bike under the bridge, he said he didn't have the best of luck.

From left to right: Trevor's Honda XR650L, Dan's Yamaha WR450f, Matt's XR650L, Andy's DRZ400, and my 84 Honda XL350r

While we were stopped this guy pulled up and asked if anyone wanted to buy a German Shepherd puppy – he only had two left, and had already been training them extensively. Turns out one of Trevor's friends is actively looking for a German Shepherd!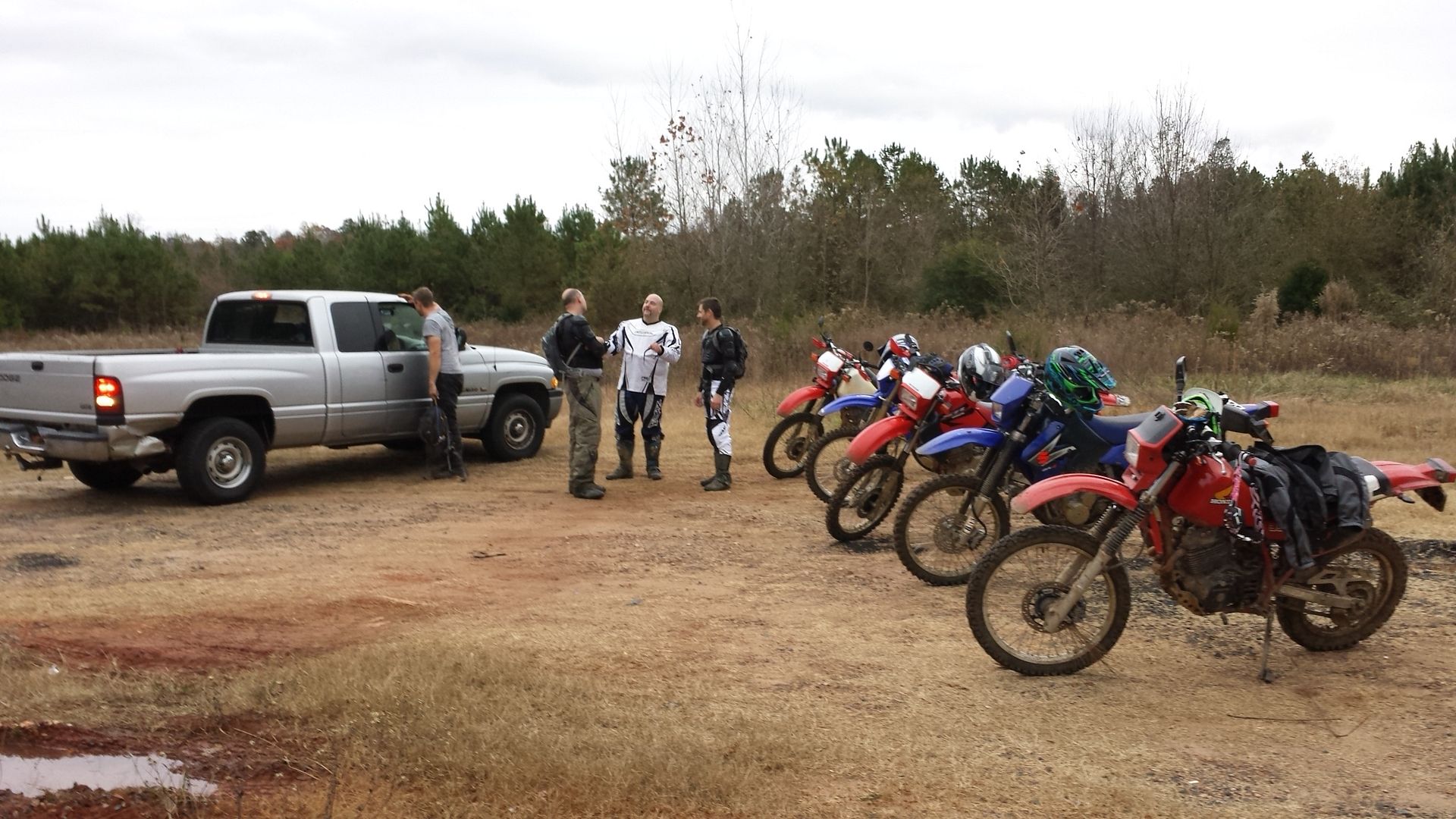 All in all it was another really fun day on the bikes. Nobody wrecked, and we all went home tired with smiles on our faces.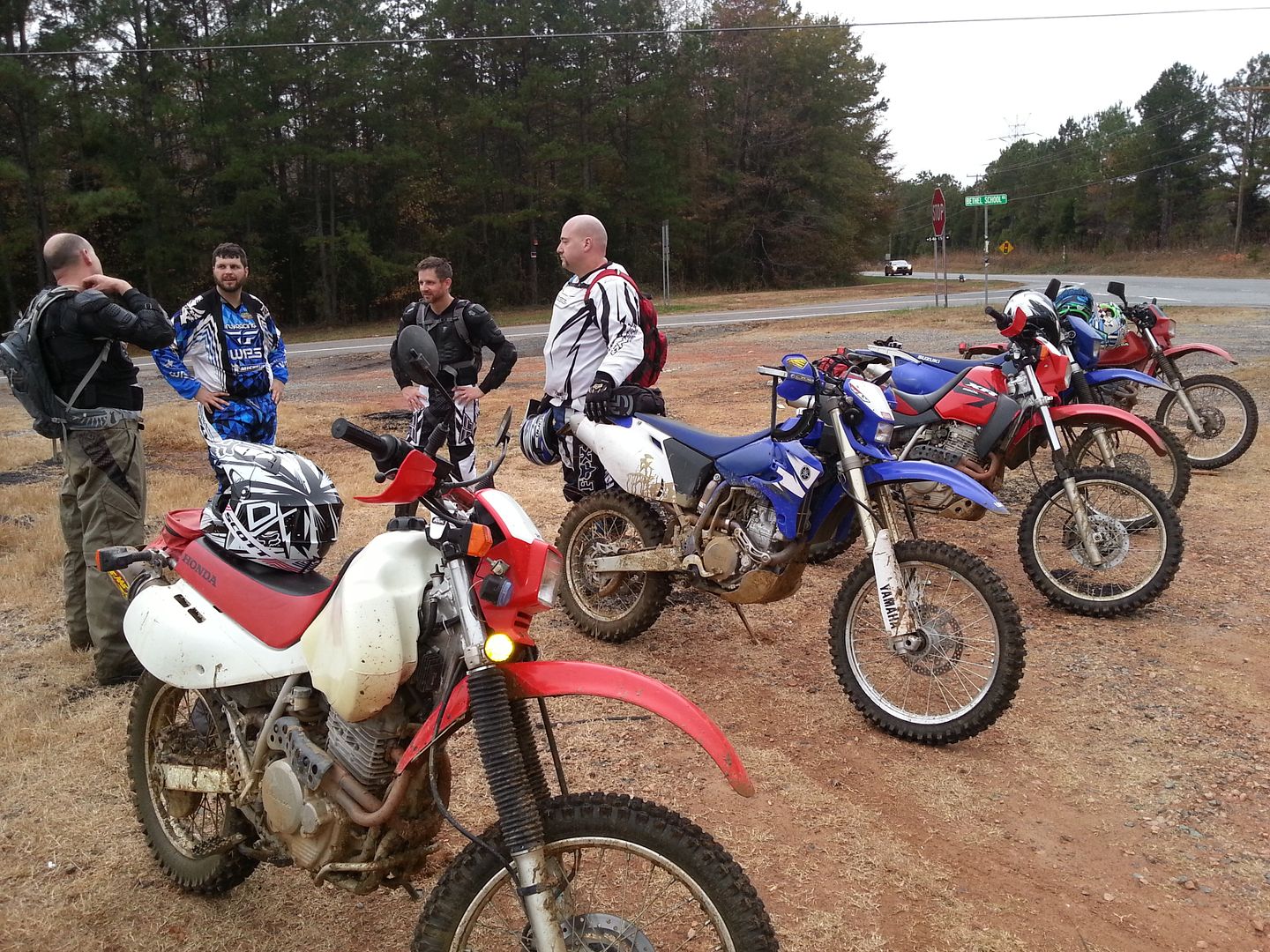 Stay tuned for next week's ride!
Use the button below to subscribe to our YouTube channel.