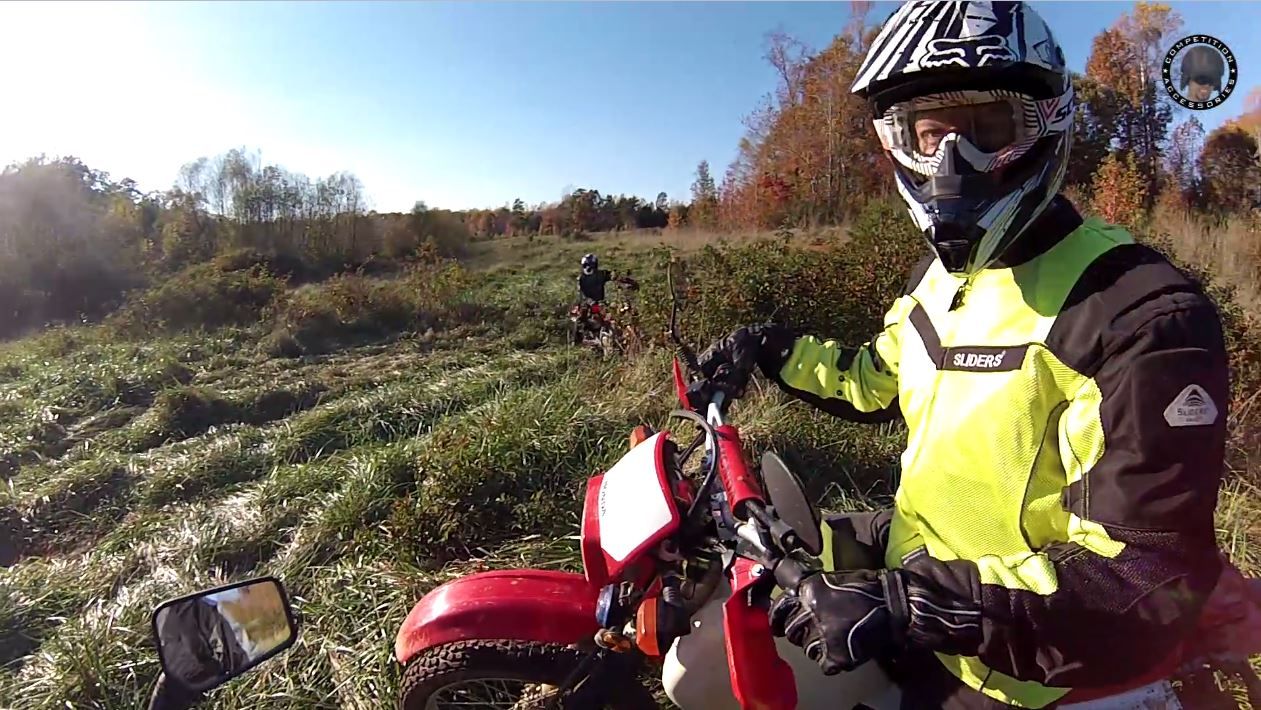 What happens when you take 3 like-minded guys with a penchant for dirt and adventure and give them a free afternoon to play with?  Well, you'll just have to watch the video.  It was the usual suspects: Trevor, Matt, and myself, and we had a new area in mind.  The three of us met up Sunday afternoon and off we went.  We had a 4th friend that was running a bit late, so we stayed in the neighborhood and explored some of our own backyard trails while we waited for him to arrive.
There is some new construction in our neck of the woods, several new housing developments that have cleared out several hundred acres of woods.  Unfortunately this means they cleared out some of the trails we used to love riding, but in the meantime there are still some fun areas to explore.  We told the 4th guy to meet us at the construction area and we'd ride around and wait for him there.  45 minutes later we decided we better call him – and he was in the process of selling his bike!  Well, guess it's just the 3 of us then!
So we rode off towards uncharted land.  We quickly found more trails and dirt roads to explore, and discovered just how slick carolina clay is when it is covered in wet leaves.  There were some sections where I literally had 0 traction and could hardly get moving – even on flat ground!  This made for plenty of laughs as we all struggled through the ruts and over the logs on the forest floor.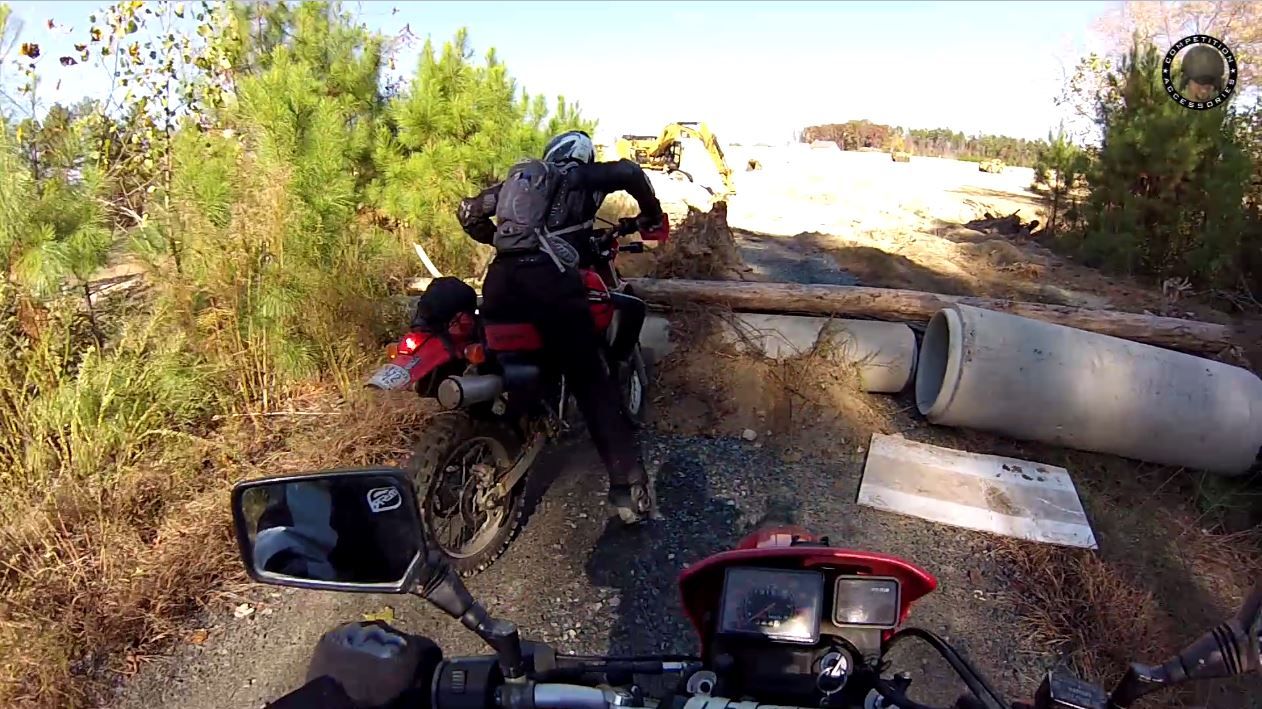 We also discovered some great hills to climb and had some good fun riding the dual sports up and over all of the obstacles we could find.  One proved too intimidating though – a couple of concrete pipes and trees that the construction crew had placed across the gravel road.  We thought about how a good rider could probably wheel tap his way over it – but none of us were up for giving it a shot.  Maybe with a little more peer pressure someone would have gone for it… there's always next time!
Weekly Rides with Reuben are uploaded every Wednesday – so be sure to subscribe to our youtube channel to stay up to date will all of our latest product reviews and adventures!  Thanks for riding along with us!