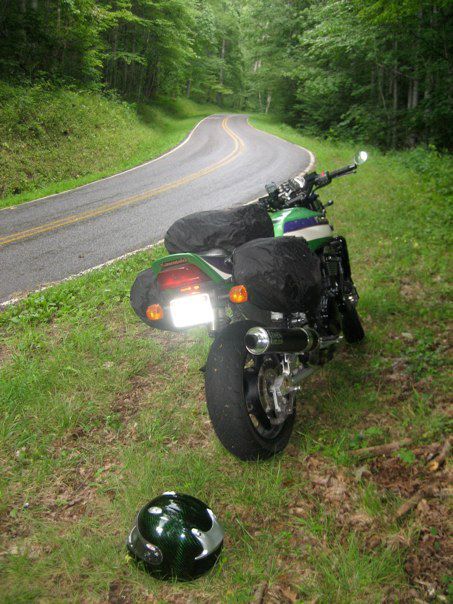 For most of the country, the time has come to hang up the mesh gear and the perforated leathers. Fall is upon us! As cooler air prevails and the days get shorter, some may be thinking of their season winding down to an end. Then there are others, who are perhaps more dedicated to the two wheeled way of life, who soldier on – even when the weather turns cold and wet. Staring down the overcast skies with determination, they roll their bikes out of their parking spots, don their helmets, and twist the throttle anyway.
Riding in cold, wet weather actually isn't all that bad – so long as you are wearing the right gear. In this guide for Fall 2013 we compare the different types of construction used to make waterproof motorcycle pants. There are three basic types of waterproof pants. The first is a waterproof outer shell, such as FirstGear HyperTex fabric.  With this type of construction, the fabric has been treated to be completely waterproof.
This is usually achieved by bonding other materials (such as PVC) with the fabric so that no water can get through.  There are a couple advantages to this.  First off, the outer shell will not soak up a ton of water.  This is especially important if you ride daily, as your pants will dry out much faster if they haven't absorbed several pounds of water.  Secondly, since there is no internal waterproof membrane, this type of construction offers the best ventilation (if equipped).  If you open vents on these motorcycle pants, you'll actually feel some airflow.  Sounds good so far, right?  Well, there are a few drawbacks to consider.  Since there is no internal waterproof barrier, each seam, zipper, and pocket must be sealed individually.  This can mean more potential points of failure in the wet, and it unfortunately also typically makes these waterproof pants more expensive.  If you expect to use these pants in a variety of weather, these type of waterproof motorcycle pants are probably your best bet.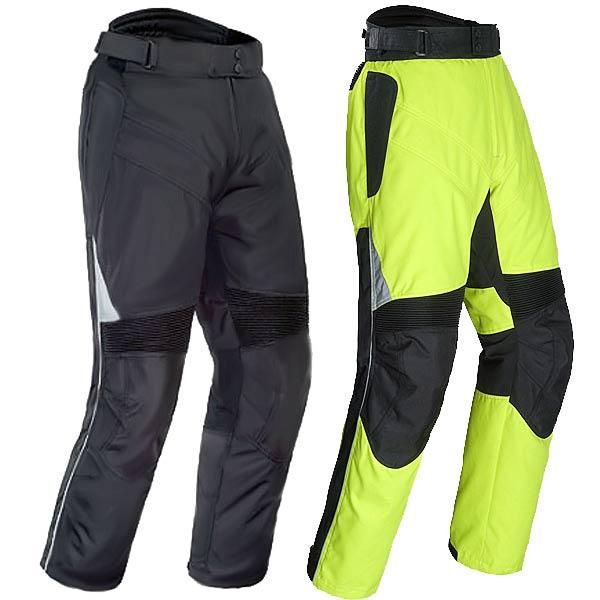 Next up are waterproof riding pants that utilize an internal waterproof barrier.  This is the most common type of waterproof motorcycle gear, and is the way most waterproof jackets and waterproof gloves are made.  These pants feature a standard textile outer shell with a built in waterproof barrier beneath the outer layer.  You can think of this non-removable barrier as an internal rainsuit.  These waterproof pants are a fantastic choice for cold weather, as the internal membrane will do a great job blocking the wind and many times these pants will also include a removable thermal layer as well.  As we alluded to before though, the outer shell of these pants will soak up some water, making the pants a bit heavy and taking longer to dry out.  By the way, never throw your waterproof motorcycle pants in the dryer!  The heat can warp the waterproof fabric, which will at the very least make them less breathable, and worst case, they will no longer be waterproof.  Seam seal tape is usually applied with heat – get them too hot and that seal will be compromised.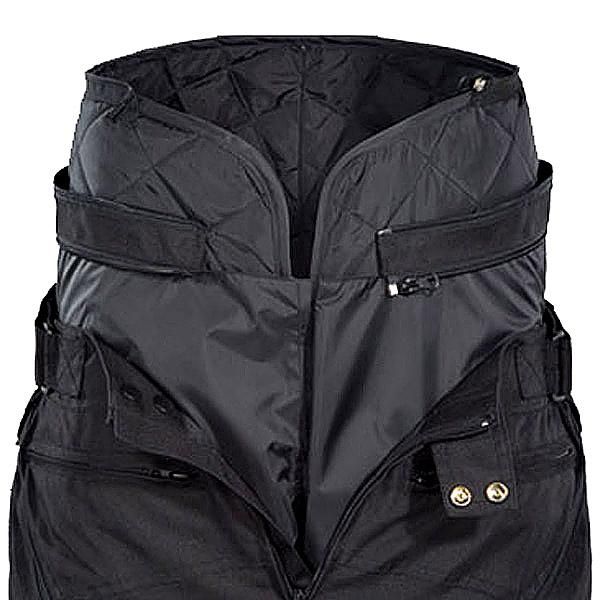 The last type of waterproof motorcycle pants I wanted to mention is very similar to the last one, and that is pants with an internal waterproof barrier that is removable.  This is almost the best of both worlds – you have a good waterproof layer to keep you dry, but you can pull it out if it isn't raining or if  the weather is a bit warmer.  This system can even be found in mesh motorcycle pants, which means they will be very comfortable in warm weather (with the liners removed), or install the liners for a cold day on the bike.  Some of these pants contain only the waterproof liner, while others have a two stage liner, meaning there are both thermal and waterproof liners included.  While this gives you a huge range of temperatures and weather you can face, it can also make these pants a little more on the bulky side – and then you have to keep track of all of your liners, too.  Still, if you want to just have one pair of motorcycle pants that can do it all, an all-season pant, this is the way to go.
We hope you enjoyed this waterproof motorcycle pants buying guide!  Hopefully you found the info helpful.  While we carry many brands and styles of waterproof motorcycle pants, we couldn't possibly fit them all in this video.  Here is a list of all of the pants that were in the video, or you can view all motorcycle pants.
Speed and Strength Urge Overkill Pants
While we are on the subject of waterproof gear, take a look at our motorcycle rain suits as well.