If you enjoy the great outdoors, which I find most motorcyclist do, then you should be concerned with the ongoing threat of our riding areas being taken away.  Trail access has been fading faster than ever, thanks to very well organized, well funded organizations who think that motorcycles and other OHV's (off highway vehicles) pose a major threat to the environment.
An example of this that has taken place over the past year is an area known as Captain Jack's in Colorado.  This area is home to the endangered greenback cutthroat trout, which scientists believe only live in this region in Bear Creek.  About 1 year ago (September 2012), the Center for Biological Diversity sued the Pike and San Isabel National Forest in Federal Court for not protecting the trout by banning Off-Road Vehicles.  Naturally, the USFS closed the area to motorcycles until a solution could be reached.  Some great people stepped up to the plate to fight for this area, and come up with a solution that would work for everyone, including the fish.  The trails ended up being re-routed and re-opened – good for the fish and good for the people who like to ride.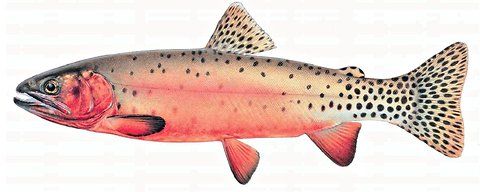 The other side of this is riding responsibly and treading lightly, after all, we only have one earth.  Taking care of the land and the trails will ensure not only that the environment doesn't take a hit, but also helps future riders on their adventures.
We would like to encourage all of our customers to join the group: Americans for Responsible Recreational Access.  This group is fighting for our rights to enjoy public land that people have enjoyed riding for years.