This past weekend a group of us rode out from the Competition Accessories retail store in Rock Hill, SC to enjoy a beautiful day out on the bikes in the mountains. The fall colors were at their peak, and we rode some of the curviest roads North Carolina has to offer. It was an eclectic group of bikes. We had a Kawasaki ZRX 1100, a Yamaha FZ6, a Suzuki DR-Z 400, and a Ninja 250. 4 bikes and 5 people braved the cold of the morning and we set off towards the mountains bright and early.

Temperatures were in the low 40's while we slabbed it the first hour to get to the good roads. It was definitely a little on the chilly side – but we were prepared with good gear and the sun was rising steadily from the horizon. Before heading into the really great roads, we stopped in at a gas station to grab some coffee and warm up a bit.

From here we hit some of the best roads our great country has to offer. Stopping off at the Brown Mountain Overlook at about 2700 feet elevation: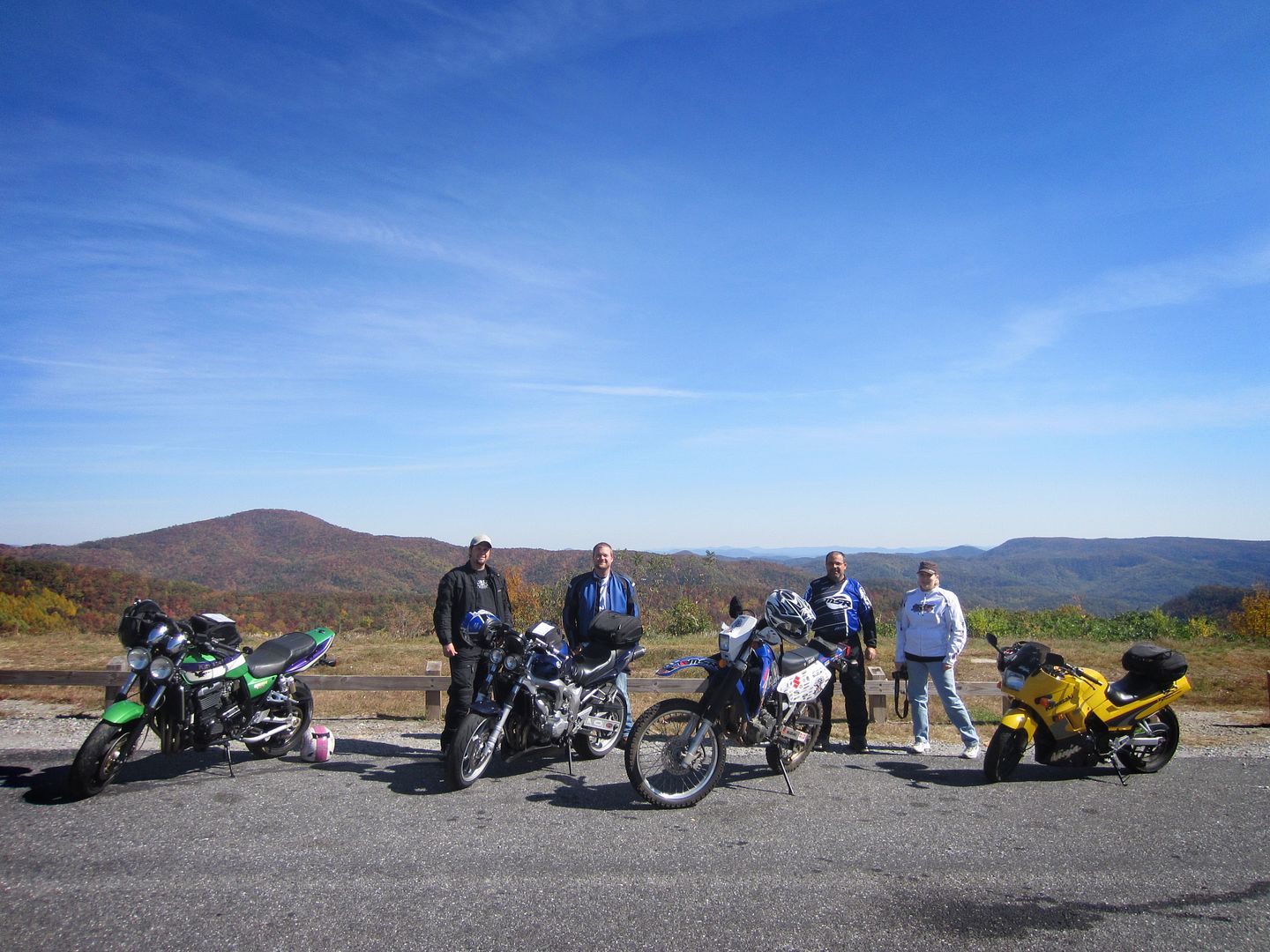 The scenery was really beautiful and it was turning out to be a gorgeous day! The GoPro grabbed some cool pictures along the way: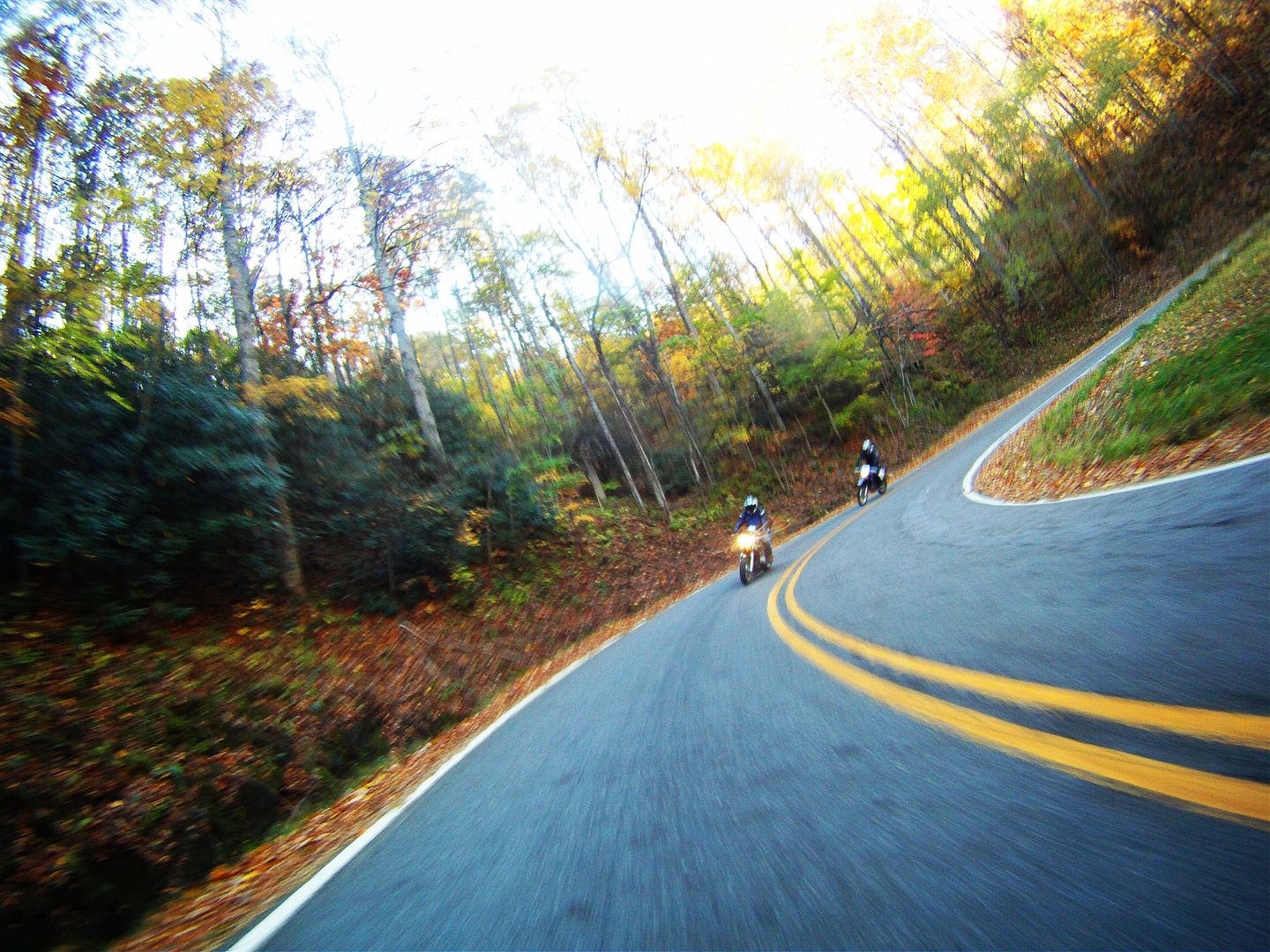 Through one of many tunnels on the Blue Ridge Parkway:

Bicyclists were out enjoying the day as well!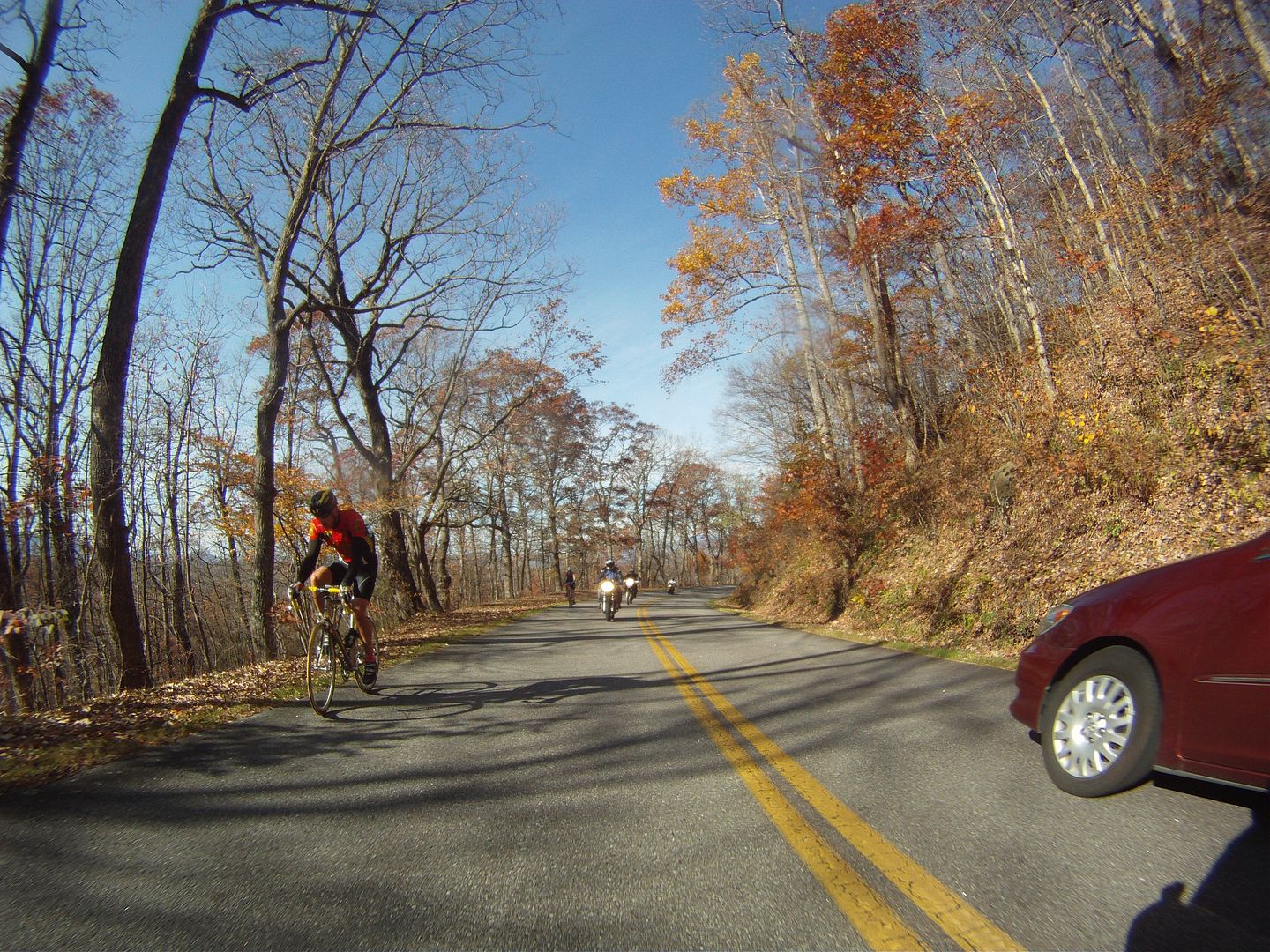 We stopped in at the Mountain View Restaurant in Little Switzerland which is right off the Parkway. Unfortunately their back deck was full so we had to eat inside, but the view from inside wasn't too bad either.. They definitely live up to their name!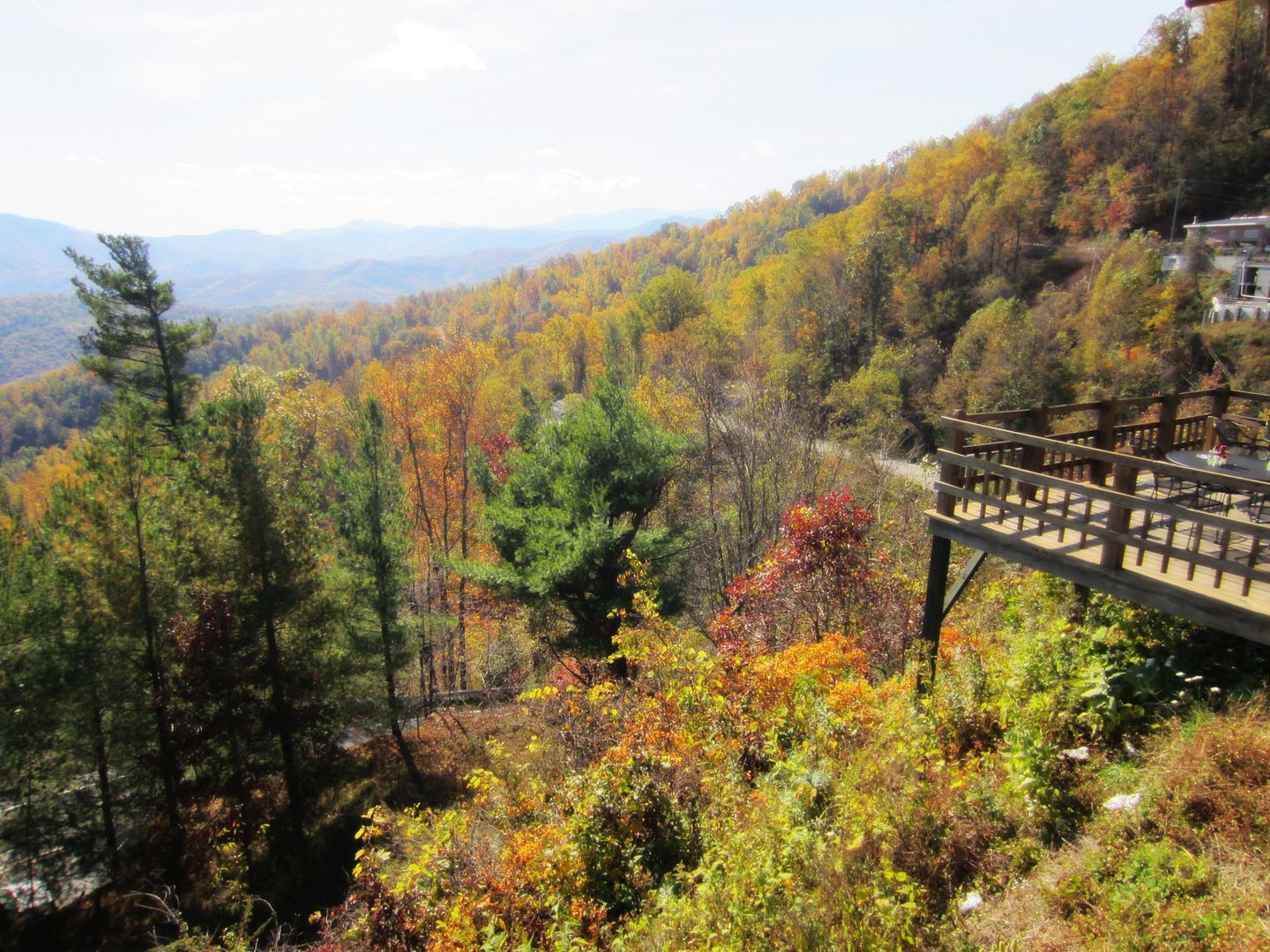 From here it was time to head back towards home – we had a great route planned to get us back down to South Carolina. Blind Kenny got our picture on NC 80:

The shadows were getting long: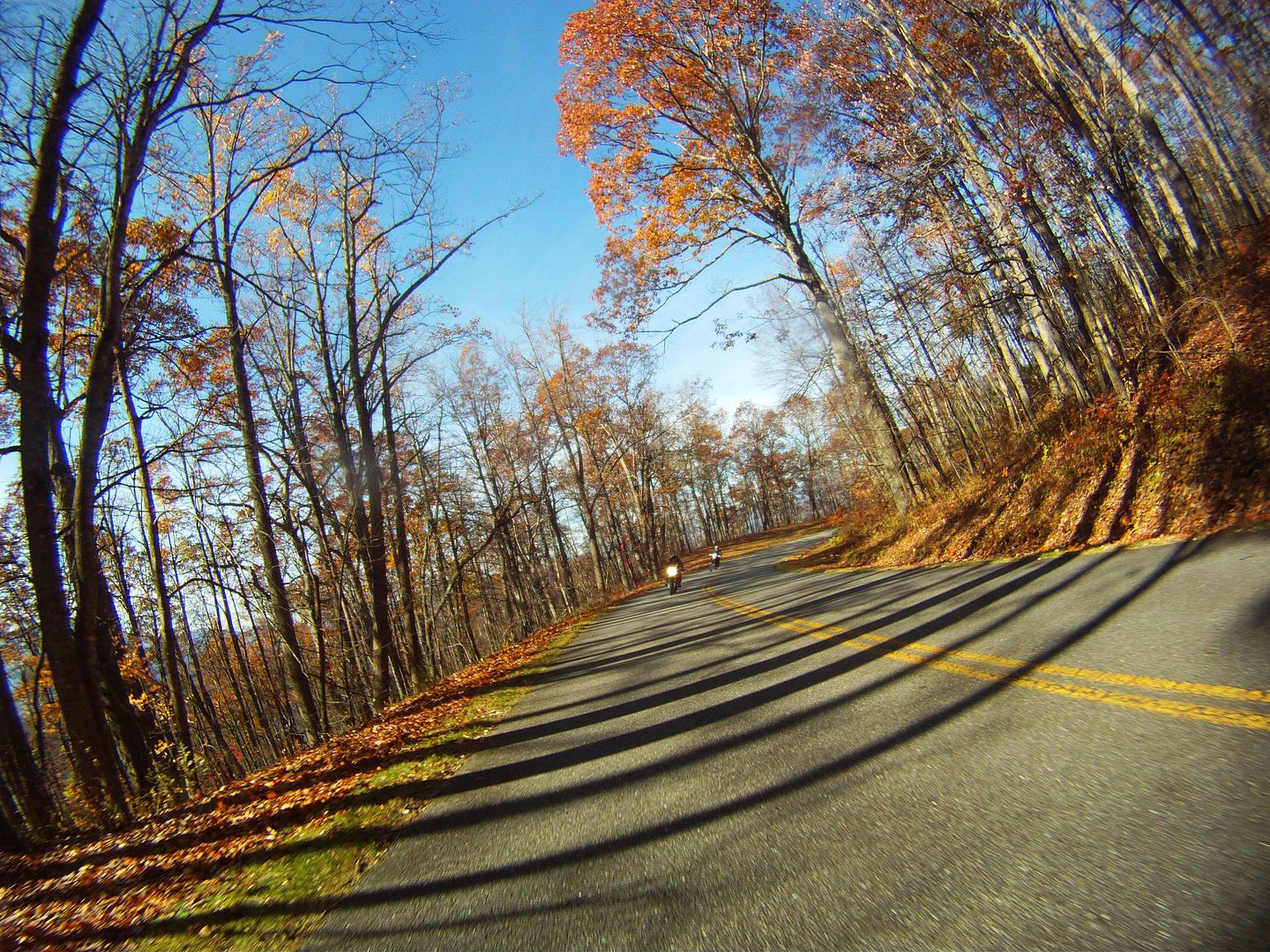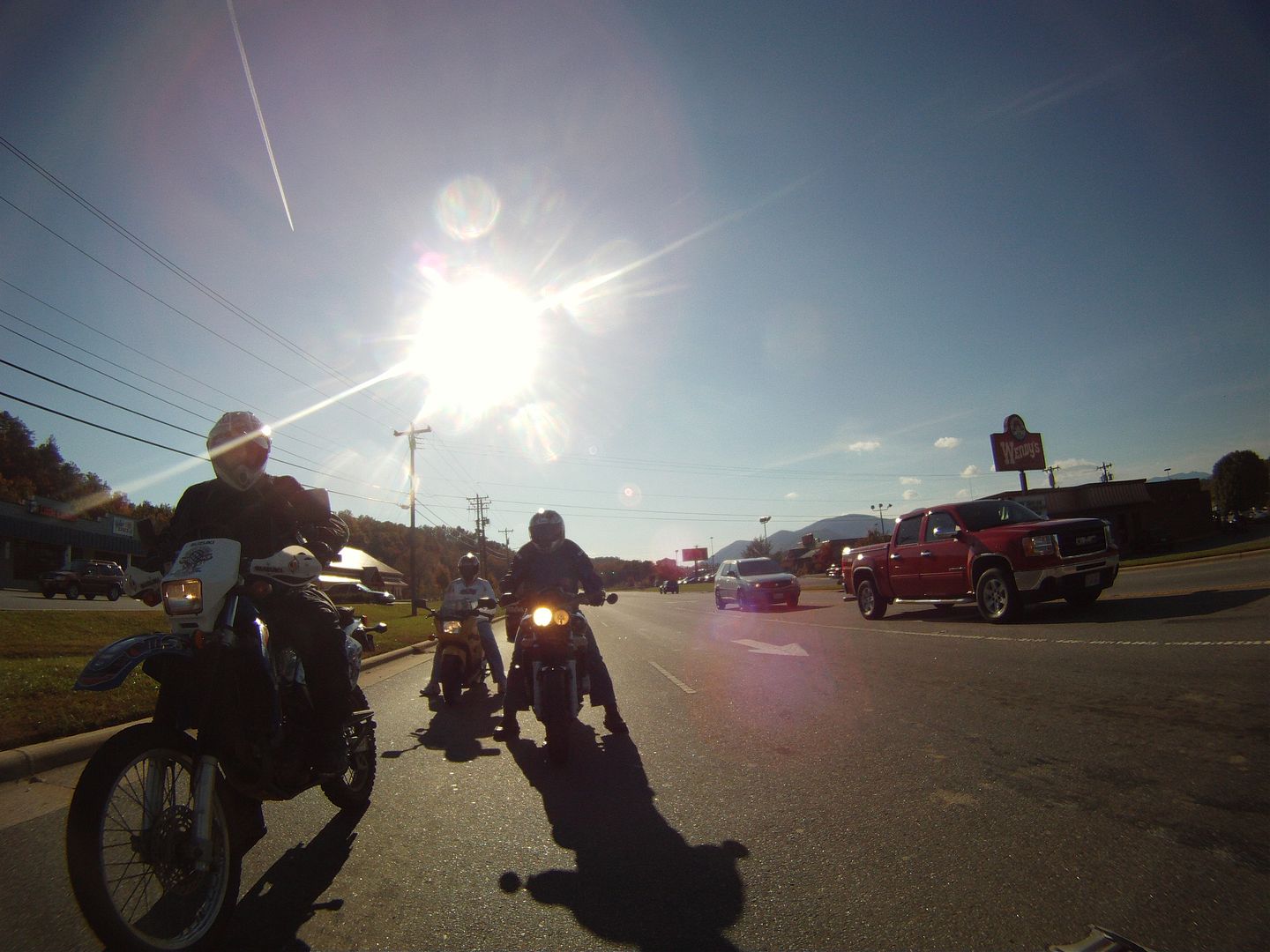 By the end of the day we had logged close to 300 miles and enjoyed every moment of it. We are fortunate to be so close to so many amazing roads! If you are ever in the vicinity of Charlotte, NC, be sure to swing by and say hello!